Customer Notice: Foyer Maintenance
04 September 2017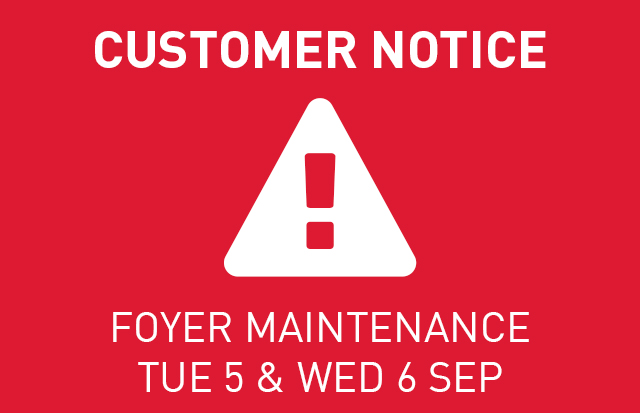 Customer Notice
On Tue 5 and Wed 6 Sep the front of our building will be closed to the public due to maintenance work taking place in our foyer, in preparation for the upcoming season of events.
Our Box Office will be open for business as usual and can be accessed around the side of the building, to the right of the front doors.
Alternatively, for queries and bookings please cal our Box Office directly on (01) 231 2929.
We apologise for any inconvenience caused.