Tickets
€18/16/12 | Music Network Season Ticket €60 (see below for details)
Book Now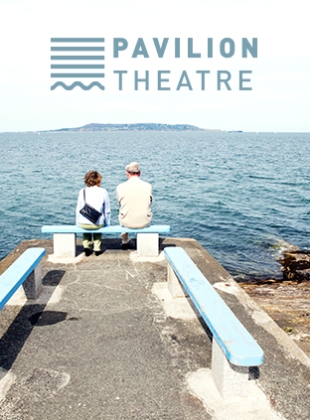 Music Network presents
Anna Tsybuleva
Winner of the prestigious Leeds International Piano Competition in 2015, Russian pianist Anna Tsybuleva has astounded audiences and critics alike with her daring and bravura-filled interpretations of classic works.
Her muscular, rhythmic playing and overtly nuanced attack give every accent a meaning, infusing the most well-worn pieces with modernity and breathing new life into neglected works.

A born performer, Tsybuleva clearly relishes every second at the keyboard while captivating the audience with her expressive playing and wonderfully enigmatic sense of humour.
Since her success in Leeds, Tsybuleva has performed a string of engagements as a soloist with many of Europe's leading ensembles, including the Royal Philharmonic Orchestra, the St. Petersburg Philharmonic Orchestra, Hallé Orchestra, Singapore Symphony Orchestra and Basel Symphony Orchestra.
She has also given recitals at London's Wigmore Hall, the Shanghai Opera House Orchestra, the Salle Cortot in Paris, and Palais des Beaux-Arts in Brussels.
See all four Music Network concerts at Pavilion this season for €60 with a Music Network Season Ticket - add all 4 events to your basket and the discount will be applied at checkout.
_____________________
Full programme:
Frédéric Chopin (1810-1849)
Polonaise in F-sharp minor, Op. 44
Mazurkas, Op. 59
1. Moderato in A minor
2. Allegretto in A-flat major
3. Vivace in F-sharp minor
Nocturne in C minor, Op. 48 No. 1
Nocturne in E-flat major, Op. 55 No. 2
Ballade in G minor, Op. 23 No. 1

Siobhan Cleary (b. 1970)
New commission by Music Network

Pyotr Ilyich Tchaikovsky (1840-1893)
"The Seasons" Op. 37 bis
1. January: By The Fireside
2. February: Carnaval
3. March: Song Of The Lark
4. April: Snowdrop
5. May: May Nights
6. June: Barcarolle
7. July: Song Of The Reaper
8. August: The Harvest
9. September: The Hunt
10. October: Autumn Song
11. November: Troika
12. December: Christmas