Dates
Preview: Wed 27 & Thu 28 Sep, 8pm
Fri 29 Sep - Sun 1 Oct, 8pm
Tue 3 Oct - Sun 8 Oct, 8pm
Matinee: Sat 30 Sep & Sat 7 Oct, 2.30pm
Tickets
€25/23 (Preview & Matinee €20)
Book Now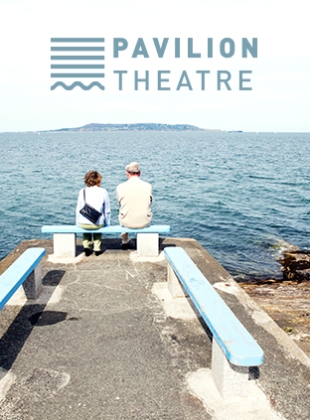 Dublin Theatre Festival
On Blueberry Hill by Sebastian Barry
Fishamble:The New Play Company
'Now we've lived together in contentment, more or less, for nigh on twenty year. Like turtle doves. – In prison, I mean, for fuck's sake, the chances of that.'
2016 Olivier Award Winner, Fishamble, and 2017 Costa Book of the Year Award Winner, Sebastian Barry, reunite for the world premiere production of On Blueberry Hill. In Sebastian Barry's unique style, On Blueberry Hill features best of friends and worst of enemies Christy and PJ, played by Niall Buggy and David Ganly. This new play is bursting with humanity, as it explores murder, forgiveness, survival and, ultimately, love in the prison of the human heart.
Following the much loved The Pride of Parnell Street in Dublin Theatre Festival ten years ago, director Jim Culleton has assembled the same award-winning creative team for On Blueberry Hill.
Niall Buggy is one of the leading Irish actors of his generation. He has worked extensively on the stage and screen in Ireland, the UK and the US, in productions such as A Whistle in the Dark, Mr Turner, Mamma Mia, The Butcher Boy and Father Ted.
A native of Dublin, David Ganly trained at The Samuel Beckett Centre in Trinity College. He has appeared in productions such as The Plough & The Stars, Shadow of a Gunman, The Weir and The Lonesome West.
There will be a Post Show Discussion on Thu 5 Oct, 8pm with Sebastian Barry and members of the company.
Playscripts for On Blueberry Hill will be available to purchase at Pavilion Theatre.
Presented by Pavilion Theatre.