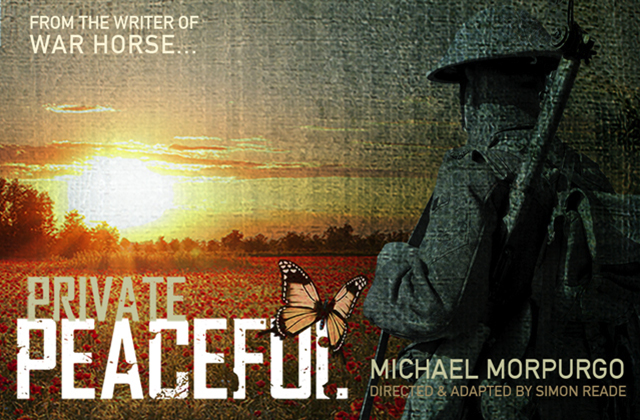 Dates
Tue 9 May, 8pm - Preview
Wed 10 - Sat 13 May, 8pm
Wed 10, Thu 11 & Fri 12 May 10.30am*
*These are schools performances.
Early Bird Wed Night Only
Tickets
Preview €16 | €20/18 | Schools Performance €15
Book Now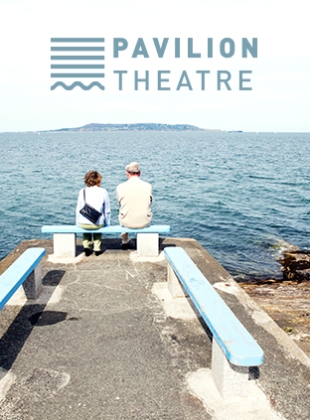 Verdant & Pemberley Productions present
Private Peaceful
by Michael Morpurgo
Following on from the worldwide success of Michael Morpurgo's War Horse, Simon Reade adapts and directs this stage version of Morpurgo's award winning book Private Peaceful.
Private Peaceful is a timely reminder of the heroic sacrifices that were made by those involved in World War I.
The story charts the life of a young soldier, Tommo Peaceful, a private who faces firing squad for cowardice. As he sits in his cell awaiting for sunrise, Tommo, thinks back to some of his fondest memories and reflects on the events that made him the person he is today.
Thomas 'Tommo' Peaceful and his elder brother Charlie do everything together. They used to go to school together, face their problems together, sleep and eat together; they even loved the same girl…But now they have to face the many facets of war together. Can a bond and loyalty between brothers overcome the brutality of the front lines and bring them safely home? When the lines of heroism and cowardice collide, what can one man or even a brother do to fight the injustices of it all?
"An infinitely touching, intensely acted account of a young First World War Soldier's final day" Sunday Express
Full of warmth as well as grief, conveying vividly how precious it is to be alive…" Sunday Times
★★★★★ "Heart-warming as well as wrenching. A timely reminder of the heroic sacrifices" Edinburgh Evening News
Michael Morpurgo is a renowned writer of recent times who has penned award winning books like 'War Horse', 'The Lion Butterfly' and 'Private Peaceful'. This prolific writer has inked numerous books which were well acclaimed by readers and critics alike. He was an acquaintance of renowned poet Ted Hughes and under his guidance he pursued his career as a writer. These two writers, Hughes and Morpurgo, were the ones who came up with the idea of the 'Children's Laureate'. Michael Morpurgo was the third Briton to be awarded with this honor.