Dates
Thu 12 Oct - Sat 14 Oct, 8pm
Matinee Sat 14 Oct, 2.30pm
Tickets
€26/23.50 | Matinee €23.50
Book Now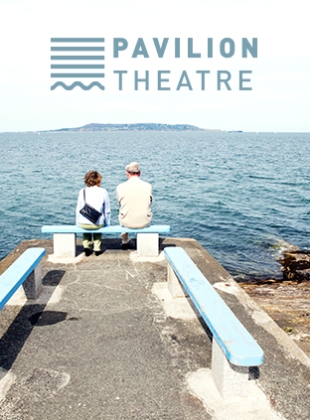 A Karine Polwart & Royal Lyceum Theatre Company Co-Production
Wind Resistance
as part of Dublin Theatre Festival
Composed & Performed by Karine Polwart
Every autumn, two and a half thousand pink-footed geese fly from Greenland to winter at Fala Flow, a protected peatbog southeast of Edinburgh. From this windy plateau, Karine Polwart surveys the surrounding landscape through history, song, bird-lore and personal memoir. Ideas of sanctuary, maternity, goose skeins, Scottish football legend and medieval medicine all take flight, in this compelling combination of story and song.
In association with The Royal Lyceum Theatre and Edinburgh International Festival 2016, Karine wrote, musically directed, and performs Wind Resistance, her critically acclaimed debut work for theatre. A poetic meditation on midwifery, ecology, sanctuary, and solidarity, it combines elements of memoir, essay, myth, sound art and song.
Karine Polwart is an multi-award-winning Scottish songwriter and musician, as well as a theatre maker, storyteller, spoken word performer and published essayist. She is also a four time winner at the BBC Radio 2 Folk Awards.
Over the past year, Karine has collaborated with indie composer RM Hubbert, co-written for Martin Green's EIF/Barbican multi-media production Flit, sung into life James Robertson's Pilgrimer, an audacious reimagining into Scots of Joni Mitchell's Hejira, and written a new spoken-word piece for performance with The BBC Scottish Symphony Orchestra at the opening of Glasgow's Celtic Connections Festival 2017. Wind Resistance is her debut work for theatre.
"Karine Polwart's live score for Wind Resistance was exquisite." The Guardian
"A sublime blend of nature writing and folk music, Wind Resistance is one of the true delights of this year's festival" The List
Best Music & Sound Award, Critic's Awards for Theatre in Scotland 2017
Shortlisted for an Incredible 4 awards in the 2016/17 CATS (Critic's Awards for Theatre in Scotland) - Best New Play, Best Production, Best Director, Best Music and Sound
Shortlisted for Best Actor in The Sunday Herald Culture Awards
Presented by Pavilion Theatre.
A Royal Lyceum Theatre Company production in association with Edinburgh International Festival.
Supported through the Scottish Government's Edinburgh Festivals Expo Fund.