Dates
Online Event: On Demand
Fri 18 Jun, 7.30pm (available to watch for 24 hours from the start time)
Please Note: Customers will be redirected to TicketCo booking page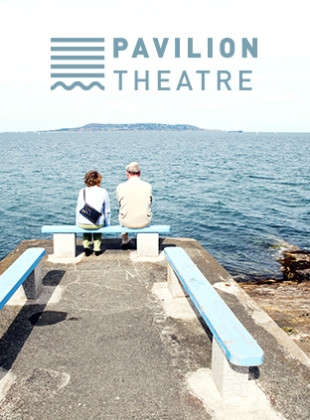 National Theatre of Scotland and Hopscotch Films
Adam
As part of Lasta 2021

Inspired by the life of Adam Kashmiry, Adam tells the remarkable story of a young trans man and his struggle across genders and borders to be himself. Originally a multi-award-winning stage play, Adam has been reinvented as a compelling, theatrical on-screen drama.
Born in Egypt, Adam was assigned female at birth but always knew he was a boy. Trapped in a deeply conservative society where falling in love with the wrong person can get you killed, he knew that he had to escape. With a borrowed laptop, he typed in a question: 'Can the soul of a man be trapped in the body of a woman?' What followed was a catalyst to begin the epic journey for the right to change his body. To the boy he knew himself to be.

Written by playwright and dramaturg Frances Poet, and reworked for the screen, this hour-long drama focuses on Adam's isolating experiences in a Glasgow flat while awaiting a decision on his asylum claim. Trapped in a Catch-22 where he cannot prove his need for asylum as a trans man until he transitions but is unable to start transitioning until he is granted asylum, Adam is left alone to wrestle with his conflicting thoughts and feelings as every waking moment sees him haunted by figures from both his past and his present.
Commissioned by BBC Scotland and BBC Arts.

This event is part of Lasta, an exciting programme of events curated by young people from eight NASC Network venues across the country. Running from 11-20 June 2021, Lasta is presented as part of Brightening Air | Coiscéim Coiligh - a nationwide, ten day season of arts experiences brought to you by the Arts Council.
Click here to view our full line-up of events for Lasta.
The participating NASC Network venues are:
Backstage (Longford), An Grianán (Letterkenny), glór (Ennis), Siamsa Tíre (Tralee), Pavilion Theatre (Dún Laoghaire), Lime Tree Theatre (Limerick), Dunamaise Arts Centre (Port Laoise), Town Hall Theatre (Galway).
Lasta is based on an original project conceived and delivered by Backstage Theatre, Longford in 2020.
Brightening Air | Coiscéim Coiligh is brought to you by the Arts Council, funded by the Government of Ireland and produced by Schweppe Curtis Nunn.
For more information on Brightening Air | Coiscéim Coiligh go to
brighteningair.com