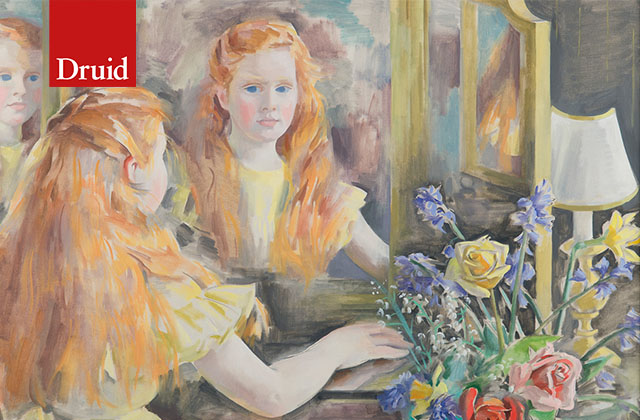 Dates
Live Stream:
Thu 22 - Sat 24 Apr, 7.30pm
Matinee: Sat 24 Apr, 2.30pm
Please Note: This event is presented by Druid. Customers will be re-directed to Druid's booking page.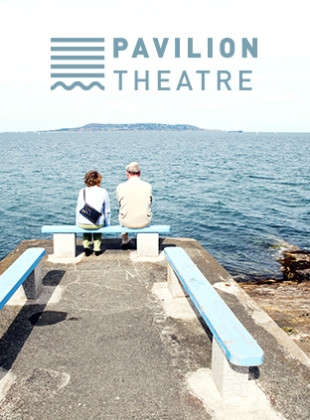 Druid at Home: Live Stream
Boland: Journey of a Poet
As part of the NASC Theatre Network, we're delighted to have partnered with Druid for their latest Druid At Home live stream.
'If there was a narrative to my life in those years, then let this be the sound of it.'
With words by Eavan Boland, edited by Colm Tóibín and directed by Garry Hynes, Boland: Journey of a Poet is a new theatrical production exploring the mind and imagination of one of Ireland's great poets.
Performed by Siobhán Cullen (Once Upon a Bridge, The Cherry Orchard, DruidShakespeare: Richard III), and live streamed from The Mick Lally Theatre in Galway, this world premiere production examines Boland's relationships with family, poetry, memory, womanhood and national identity.
Also, inspired by Eavan Boland's mother, the expressionist painter Frances Kelly, Boland: Journey of a Poet will feature the Irish artist Debbie Chapman live on stage who will create a piece of art in response to the production. The poster for this production also features one of Frances Kelly's paintings, a portrait of her daughter Eavan Boland as a young girl.
Boland: Journey of a Poet is the latest in the Druid at Home series of online theatre. Previously, Druid presented the world premiere of Sonya Kelly's Once Upon a Bridge and an encore screening of their 2020 production of The Cherry Orchard.
Ticket Prices:
Early Bird Ticket: €15 (available until Sun 11 Apr)
Standard Ticket: €20
Household Ticket: €30 | Support Ticket: €50
Live Stream Tickets & Information
Viewers should tune in at the start time to ensure they don't miss any of the live performance and are reminded that you cannot pause, rewind or re-watch the performance (just like when you're at the theatre!).

There will be a live post-show discussion following the live stream performance on Fri 23 April. Garry Hynes, Colm Tóibín and Siobhán Cullen will be joined by moderator Jody Allen Randolph

Pavilion Theatre vouchers or credit cannot be used to purchase tickets.
On Demand Tickets & Information
Boland: Journey of a Poet is presented in partnership An Grianán, Letterkenny; Backstage Theatre, Longford; Dunamaise Arts Centre, Portlaoise; Glór, Ennis; Lime Tree Theatre, Limerick; Pavilion Theatre, Dún Laoghaire; Siamsa Tíre, Tralee; Town Hall Theatre, Galway; and The Everyman, Cork.