Dates
Online Event: On Demand
Sat 19 Jun, 8pm - Sun 20 Jun, 11.59pm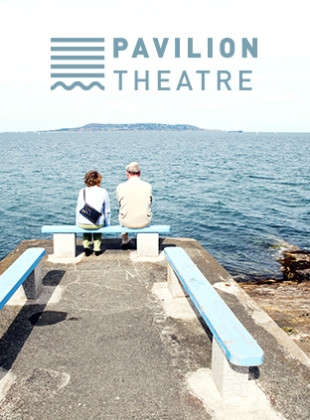 Pavilion Theatre Online
By The Seaside with Junior Brother, Lemoncello and Faye O'Rourke & Adam O'Regan (Soda Blonde)
As part of Lasta 2021

The young music talent of Ireland in 2021 has never been more vibrant at any point in history. Over the past 15 months a huge groundswell of new work has been building behind the scenes despite the suppressive nature of the pandemic on young people.
Now we are on the verge of returning to live music, this event will feature three young Irish acts awaiting their return to live performance.We capture them in the environment of Pavilion Theatre in Dún Laoghaire, from where artists of various disciplines have been defiantly transmitting their work online throughout the pandemic.
Junior Brother, Lemoncello and Adam & Faye of Soda Blonde will bring us on a tour of the venue as they perform. From outside the closed doors to the empty stage, box office, dressing rooms and auditorium, slowing filling the venue once again with the magic atmosphere of show night; anticipation, nerves, artistic tension, excitement, connection and emotion - the full spectrum of the experience that has been absent in our lives for a long time now. But is soon to return.

This event is part of
Lasta
, an exciting programme of events curated by young people from eight NASC Network venues across the country. Running from
11-20 June 2021
, Lasta is presented as part of Brightening Air | Coiscéim Coiligh - a nationwide, ten day season of arts experiences brought to you by the Arts Council.
Click here to view our full line-up of events for Lasta.
The participating NASC Network venues are:
Backstage (Longford), An Grianán (Letterkenny), glór (Ennis), Siamsa Tíre (Tralee), Pavilion Theatre (Dún Laoghaire), Lime Tree Theatre (Limerick), Dunamaise Arts Centre (Port Laoise), Town Hall Theatre (Galway).
Lasta is based on an original project conceived and delivered by Backstage Theatre, Longford in 2020.
Brightening Air | Coiscéim Coiligh is brought to you by the Arts Council, funded by the Government of Ireland and produced by Schweppe Curtis Nunn.
For more information on Brightening Air | Coiscéim Coiligh go to
brighteningair.com