Dates
Live Zoom Clinic
Sun 20 Jun
Time Slots: 12pm, 12.15pm, 12.30pm, 12.45pm, 1pm, 1.15pm, 1.30pm, 1.45pm, 3pm, 3.15pm, 3.30pm, 3.45pm, 4pm, 4.15pm, 4.30pm, 4.45pm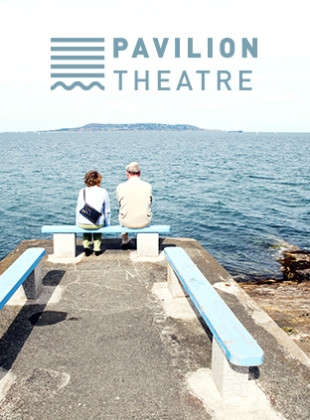 Children's Books Ireland Book Clinic
As part of Lasta 2021

Are you a young reader? Looking for a new series to delve into? Feeling uninspired by your bookshelves at home? Then pop into the virtual Children's Books Ireland Book Clinic!
Chat to the Book Doctor via ZOOM, consult on your favourite reads and leave with a prescription for your next book which you can take to your local bookshop or library!
Children's Books Ireland Book Doctors give guidance about books to children and their families. Based on an informal chat, the white coat-clad Children's Books Ireland Book Doctors recommend excellent books for any age of young reader, supported by Children's Books Ireland's many reading resources.
These clinics will be presented on Zoom and each consultation will be 15 minutes in duration. The book prescription will be issued byemail following the call.
If you have more than one young reader who would like to meet the Book Doctor please book one 15 minute consultation per child.

This event is part of Lasta, an exciting programme of events curated by young people from eight NASC Network venues across the country. Running from 11-20 June 2021, Lasta is presented as part of Brightening Air | Coiscéim Coiligh - a nationwide, ten day season of arts experiences brought to you by the Arts Council.
Click here to view our full line-up of events for Lasta.
The participating NASC Network venues are:
Backstage (Longford), An Grianán (Letterkenny), glór (Ennis), Siamsa Tíre (Tralee), Pavilion Theatre (Dún Laoghaire), Lime Tree Theatre (Limerick), Dunamaise Arts Centre (Port Laoise), Town Hall Theatre (Galway).
Lasta is based on an original project conceived and delivered by Backstage Theatre, Longford in 2020.
Brightening Air | Coiscéim Coiligh is brought to you by the Arts Council, funded by the Government of Ireland and produced by Schweppe Curtis Nunn.
For more information on Brightening Air | Coiscéim Coiligh go to
brighteningair.com