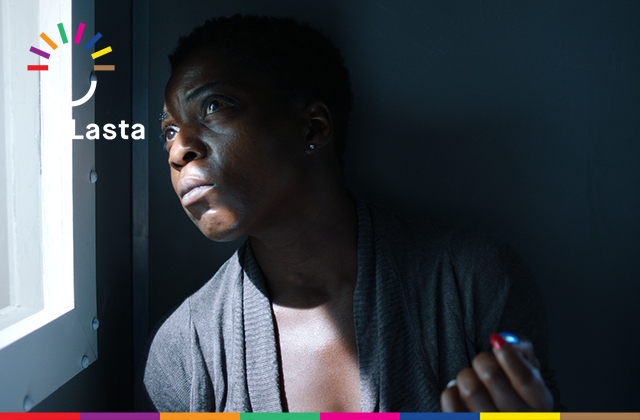 Dates
Thu 17 Jun, 12pm - 11.59pm
Please Note: Available to watch in Ireland only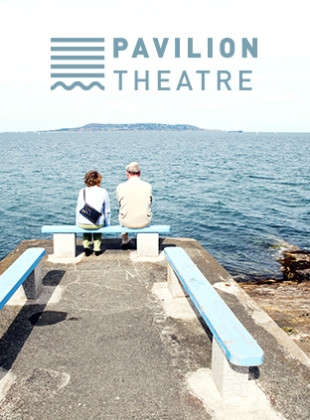 Clean Break
Daily Shorts: Sweatbox
Daily Shorts as part of Lasta 2021

Pavilion Theatre is delighted to present Sweatbox as part of Lasta 2021. This film is part of our Daily Shorts series, running between Mon 14 - Thu 17 Jun, where a new short film will be available to watch online between midday and midnight each day.
Based on real accounts, Sweatbox tells the story of three women as they are pulled away from their lives and transported to prison.
Chlöe Moss' cinematic adaptation of her immersive play Sweatbox, originally produced in 2015, brings audiences into the claustrophobia and turmoil of a prison van and shows the inhumanity of prison transportation for women, as experienced by Nina, Rachel, and Stef.
About Clean Break:
Clean Break is an award-winning women's theatre company changing minds on stage, in prison, in the community and now on screen. Clean Break was set up in 1979 by two women prisoners who believed that theatre could bring the hidden stories of imprisoned women to a wider audience. Still the only women's theatre company of its kind, Clean Break has remained true to these roots, and we continue to inspire artists and captivate audiences with our ground-breaking plays on the complex theme of women and crime.
Click here to find out more about Clean Break.
Statistics about Women in Irish Prisons:
Information collated from the Annual Committal Report 2020:
Women made up 10% of the overall committals into custody in 2020.
82% of women were sentenced for non-violent offence for e.g. Theft and Related offences & Road Traffic Offences.
86% of women were sentenced for sentences less than 12 months.

This event is part of
Lasta
, an exciting programme of events curated by young people from eight NASC Network venues across the country. Running from
11-20 June 2021
, Lasta is presented as part of Brightening Air | Coiscéim Coiligh - a nationwide, ten day season of arts experiences brought to you by the Arts Council.
Click here to view our full line-up of events for Lasta.
The participating NASC Network venues are:
Backstage (Longford), An Grianán (Letterkenny), glór (Ennis), Siamsa Tíre (Tralee), Pavilion Theatre (Dún Laoghaire), Lime Tree Theatre (Limerick), Dunamaise Arts Centre (Port Laoise), Town Hall Theatre (Galway).
Lasta is based on an original project conceived and delivered by Backstage Theatre, Longford in 2020.
Brightening Air | Coiscéim Coiligh is brought to you by the Arts Council, funded by the Government of Ireland and produced by Schweppe Curtis Nunn.
For more information on Brightening Air | Coiscéim Coiligh go to
brighteningair.com