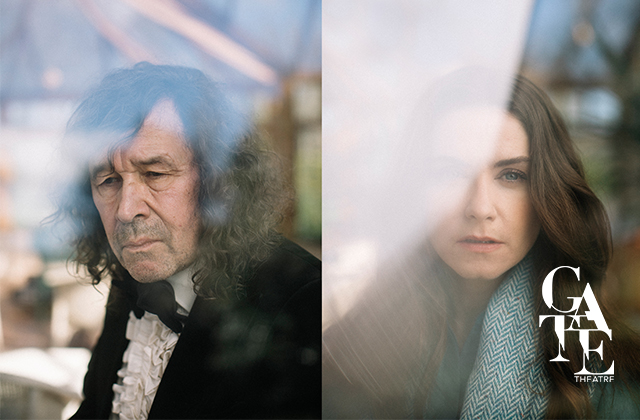 Dates
Gate At Home: Digital Tour
Thu 22 - Sat 24 Apr, 7.30pm (captioned performance available)
Please Note: This event is presented by the Gate Theatre. Customers will be re-directed to the Gate's TicketCo booking page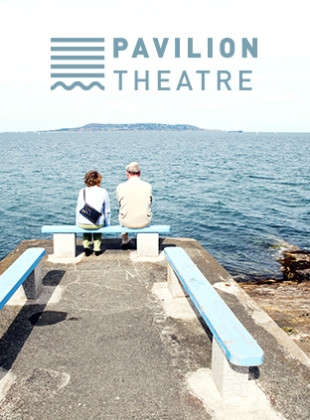 Gate At Home: Digital Tour
The Visiting Hour by Frank McGuinness
World Premiere Starring Stephen Rea & Judith Roddy
As part of the NASC Theatre Network, we're delighted to have partnered with the Gate Theatre to bring you this virtual tour of The Visiting Hour by Frank McGuinness. Performed and recorded in the Gate auditorium, the world premiere of this new play will be streamed online to audiences around the world.
Written by Frank McGuinness during lockdown for the two renowned Irish actors Stephen Rea and Judith Roddy, this moving play is about an Irish father (Rea) and daughter (Roddy) at visiting hour in a nursing home during the pandemic.
The play quietly observes a daughter visiting her elderly father in his nursing home. His mind is beginning to wander, but conversations about the past can be dangerous, and family memories can look very different, depending on who is telling the story.
Ticket Prices:
Standard Ticket: €25
Concession Ticket: €15
Household Ticket: €40
Support The Gate Ticket: €50
Booking & Streaming Information:
This event is presented by the Gate Theatre. The event will be performed and recorded in the Gate auditorium and streamed online.
Customers will be re-directed to the Gate's TicketCo booking page. Tickets can be booked right up until showtime.
Pavilion Theatre vouchers or credit cannot be used to purchase tickets.
Once you have completed the booking process, you will receive an email from "no-reply@ticketco.events" containing a link to watch the stream and your unique reference number.
On the night of the performance, the virtual foyer will be open from 7.15pm, where you will see a countdown clock.
The performance will begin at 7.30pm. Viewers should tune in at the start time of 7.30pm to ensure they don't miss any of the performance and are reminded that you cannot pause, rewind or re-watch the performance (just like when you're at the theatre!).
For more information on how to access and watch the stream please visit TicketCo's FAQ section here.
If you experience any issues, please click on the yellow "Contact the organisers" button on the TicketCo website page. The Gate box office team will be on hand to help before and during the performance.
Gate At Home is a new artistic initiative of bespoke productions streamed from the Gate Creative Studio re-creating a unique and distinctive performance experience viewable from home.
A Digital Tour, presented in partnership with NASC Theatre Network:
An Grianán Theatre, Letterkenny, Backstage Theatre, Longford, Dunamaise Arts Centre, Portlaoise, glór, Ennis, Lime Tree Theatre, Limerick, Pavilion Theatre, Dún Laoghaire, Siamsa Tíre, Tralee, Town Hall Theatre, Galway.