Two Incredible Artists - A Very Special Evening at Pavilion Theatre (Fri 10 July)
30 June 2015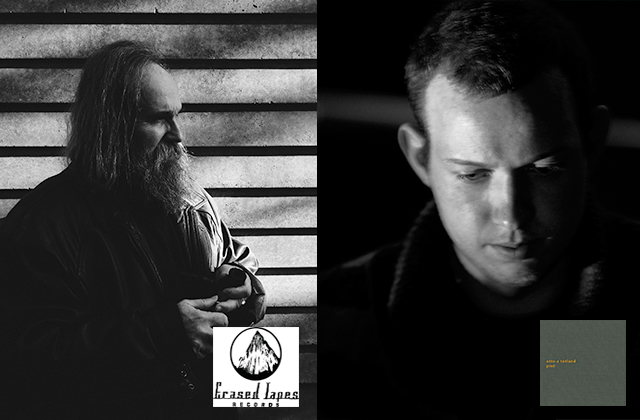 Following on from recent acclaimed performances by fellow Erased Tapes artists Olafur Arnalds and A Winged Victory for the Sullen, we are thrilled to welcome Lubomyr Melnyk and special guest Otto A Totland for a very special evening at Pavilion Theatre on Fri 10 July 2015.
Lubomyr is a true innovator; to witness one of his rare live performances is nothing short of a mind-opening experience. His first release on UK label Erased Tapes was produced by Peter Broderick with the additional help of Nils Frahm.
★★★★ Rolling Stone
★★★★ Uncut
★★★★ Mojo
★★★★★ The Skinny

'Captivating' The Wire | 'Epic, meditative stillness' Q2 Music

Otto A Totland performs his first ever Irish date at Pavilion Theatre. The cinematic and classical components of his solo work will hold sway for those familiar with Harold Budd or Dustin O'Halloran. His album Pino is a haunting modern compositional treasure, captured masterfully by Nils Frahm at Durton Studios. Otto A Totland from the band Deaf Center.
'Only the coldest of hearts will not be affected by the seductive spell of these mini piano pieces. The embracing warmth, raw openness and cinematic spark they so effortlessly carry are simply irresistible'
Igloo Magazine
'Totland's Pinô instantly propels to the top of my all time favourite albums'
Headphone Commute
Listen below to the memorising creativity of both Lubomyr & Otto
A short film featuring one of the world's fastest pianists
Mastering an instrument as complex as the piano is a lifetime task for most of us. Cosmopolitan composer Lubomyr Melnyk, however, took it quite a few steps further by developing a technique and style of playing that created a new language for piano music as a whole. Frequently referred to as one of the fastest piano players of all time, Melnyk invented what he calls continuous music (or "the continuous mode"). In this atmospheric film, produced in Tokyo at last year's Red Bull Music Academy, Melnyk describes his unique approach to – and relationship with – the piano.