Spring Sun & Superb Shows - April at Pavilion
31 March 2017
All good things must come to an end, and Pavilion's Spring Season is going out in style this April! Our programme of events is wide and varied, with music, theatre, comedy, dance and cinema all represented.
Read on for a taste of what's to come, and make sure to keep an eye on Facebook and Twitter over the coming weeks for further info on our upcoming Summer Season.
__________________________
SOLD OUT & SELLING FAST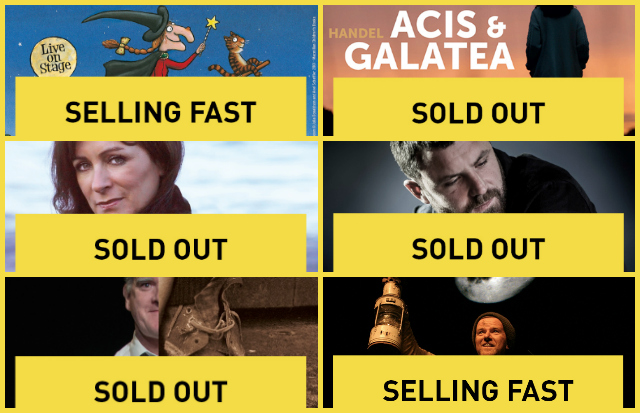 The following shows are all sold out or very close to it – make sure to follow the links if you'd like to snap up the last few tickets or add your name to the waiting list!
Room on the Broom (Sat 1 & Sun 2 Apr)
Opera Theatre Company presents Acis & Galatea (Wed 5 Apr)
Mary Black in Concert (Thu 6 Apr)
Mick Flannery (Sat 15 Apr)
The Man in the Woman's Shoes (Thu 20 Apr) – July dates added!
I Hear You and Rejoice (Fri 21 & Sat 22 Apr) – July dates added!
Tom Crean – Antarctic Explorer (Wed 26 Apr)
Written by Steward Parker Award-winning playwright Gerard Humphreys, LEDWIDGE (Sat 8 Apr) celebrates the life of Francis Ledwidge – Ireland's greatest war poet. Ideal for anyone interested in the First World War and Ireland's role in it, as well as those who appreciate a superbly acted, heartfelt biographical story.
Have I No Mouth (Wed 19 Apr) is Dublin-based collective Brokentalkers' latest and most daring work. Audiences will experience a live family therapy session as Fedhlim Cannon and his mother Ann attempt to make sense of the death of Feidhlim's father.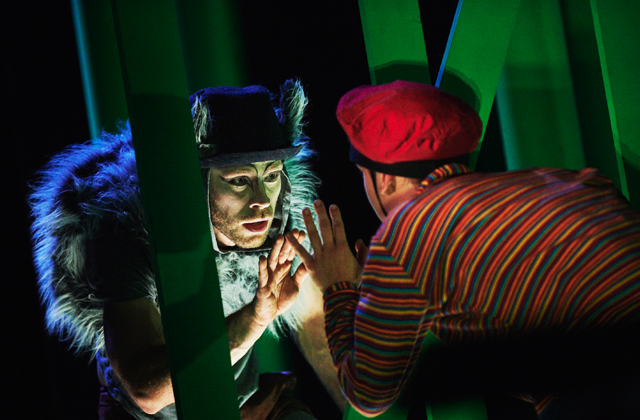 From CoisCéim, Ireland's premiere dance company, comes The Wolf and Peter – a wonderful reimagining of Prokofiev's Peter and the Wolf from 1936… from the perspective of the wolf! Children and their families will adore this energetic, beautifully produced show.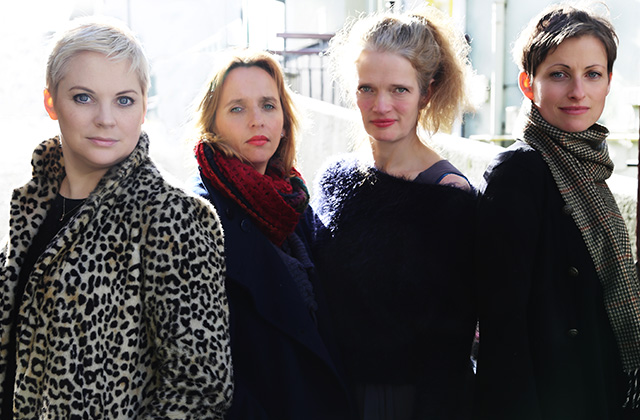 Four of Ireland's finest violinists, Mia Cooper, Katherine Hunka, Ioana Petchu-Colan & Helena Wood (Sun 23 Apr) are coming together for one incredible evening of classical music at Pavilion. An essential event for the Lyric FM listener in your life.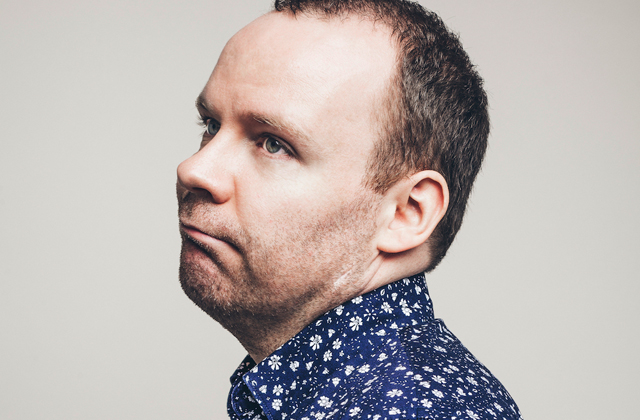 Renowned throughout Ireland and the world for his razor-sharp wit and unrivalled storytelling, Neil Delamere (Thu 27 Apr) is bringing his new stand-up show "Handstand" to Pavilion. Neil's Pavilion gigs are always well received and it's no secret why – audiences leave with a smile on their face!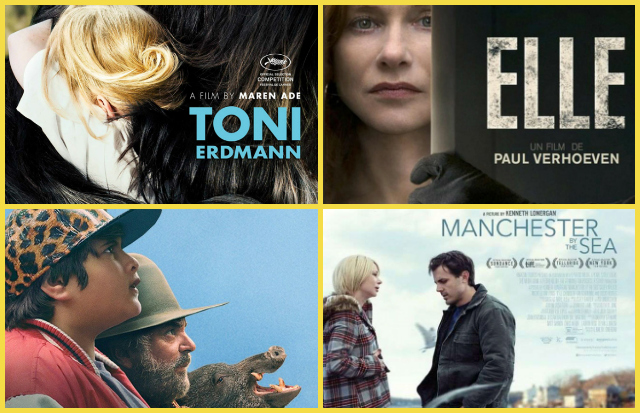 We've got some fantastic films in April to close out our Spring Season of Monday Night Cinema…
First, Oscar-nominated German comedy Toni Erdmann (Mon 3 Apr). The follow week it's Elle (Mon 10 Apr), an unflinching, uncompromising French psychological thriller. Hunt for the Wilderpeople follows on Mon 17 Apr. It's a charming and funny coming-of-age caper from New Zealand director Taika Waititi (What We Do in the Shadows). And finally, we end the season with Manchester By the Sea – winner of the Best Actor (Casey Affleck) and Best Original Screenplay awards at the 2017 Oscars, along with a Best Picture Nomination.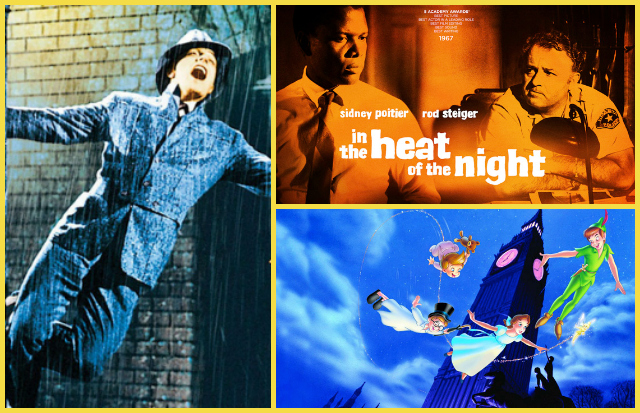 As well as our usual Monday Night Cinema screenings, there are three Special Screenings at Pavilion you won't want to miss…
What better way to kick off the rainiest month on Sat 1 Apr than with Singin' in the Rain? Packed with memorable songs, movie magic and a stunning performance by Gene Kelly, this is one April shower you won't want to avoid.
In the Heat of the Night (Fri 14 Apr) from 1967 is the thrilling story of Detective Virgil Tibbs (Sidney Poitier) who is forced to work with the Mississippi sheriff who falsely arrested him for murder.
Beloved by kids of all ages, Peter Pan is flying into Pavilion on Easter Monday 17 Apr. This Disney classic is widely considered one of the finest animated films ever made and remains popular generations after its initial release.
__________________________
Our sincere thanks to all our patrons who helped make Spring 2017 such a successful season; we hope to see you at one of our fantastic April events. Our full Summer Season will be announced soon.
Booking online at paviliontheatre.ie is always free and available 24/7. Alternatively, our box office is available to take bookings and questions after 12pm daily on (01) 231 2929.