Buy Local Directory
01 June 2021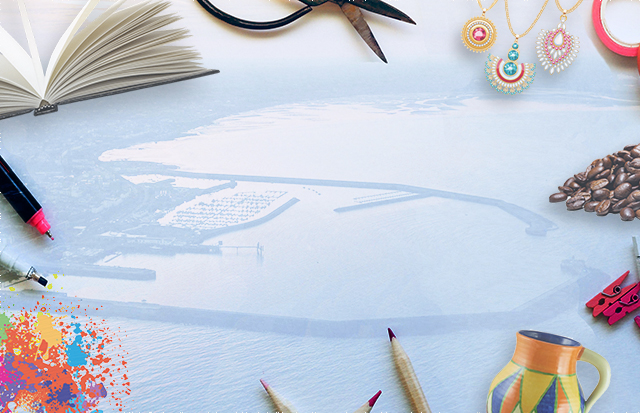 In times like these, it's more important than ever to support each other. We're proud to be a part of the community in Dún Laoghaire-Rathdown, so we're bringing you a list of local makers, sellers and artists offering an amazing range of products for home delivery.
So go on...treat yourself or someone you love!
______________________________________
Paws whatever you're doing and check out Eco Mutt, a Leopardstown-based business crafting natural, cruelty-free and vegan dog grooming products – plus some lovely soaps and candles for their humans! If you're buying for a dog lover, you'll be barking up the right tree with Eco Mutt.
Based in the sleepy village of Dalkey, Hannah Ennis Menswear creates eye-catching upcycled shirts and knitwear designs including the famous Forty Foot jumper – inspired by DLR's favourite bathing spot!
Cards are a fantastic way to let your wider circle of friends and family know you're thinking about them, and illustrator Heather McKay has designed a beautiful selection of cards and prints from her base of operations in Blackrock.
Iris's work is inspired by nature and the world around us, and if you browse the selection of beautiful framed prints available online you might just spot her home town of Dún Laoghaire.
Jewellery is always a firm favourite when it comes to gifting and Jacintha Hughes has been handcrafting necklaces, bracelets and more from her workshop in Dún Laoghaire since 2010. She's registered with the Design Craft Council of Ireland and offers worldwide delivery.
There's never been a better time to take up a new hobby, or re-learn a skill you might have forgotten; that's where Pauline Gallagher comes in. Based in Monkstown, but beaming out online to wherever you are, The Knitting Class offers instruction in the ways of wool with public, closed and one-to-one classes available.
The personal touch is always appreciated, and Dún Laoghaire-based artist Laura Flynn is here to create gift boxes of chocolates, candles and even photo frames exactly how you want them so they're guaranteed to raise a smile. You can reach out to Little Miss Wrapper via Facebook or Instagram.
Aisling of Love Letter Arts makes tote bags no self-respecting sea swimmer will want to live without! Featuring messages like "Vitamin Sea", "Vico Vixen" and "Sandycove stunner", Matt Damon must be kicking himself he wasn't sporting one in that now-famous photograph.
From her presmises in Ballinteer, Patricia of Mishe Studio Designs creates beautiful handcrafted jewellery destined for boutiques and galleries around Ireland. Lucky for you, Mishe also offers free shipping worldwide!
Made by hand a stone's throw from the Irish Sea, Amanda of Prisca Bags upcycles old sails into fabulous washbags, jewellery pouches and make-up bags that are both eco-friendly and fashionably functional.
Anyone familiar with the stretch of coastline between Dalkey and Bray will know that it's very rocky indeed, and Jane from UgBug Design makes the most of that fact by creating fabulous pebble painted pictures with a compelling three-dimensional effect.

Openhive Honey, run by Mark Earley and Kyle Petrie. Helping the environment and saving the Irish Black honey bee! See them on Instagram and on their website www.openhive.ie
______________________________________