CoisCéim BROADREACH: Choral Song & Contemporary Dance Project
20 September 2018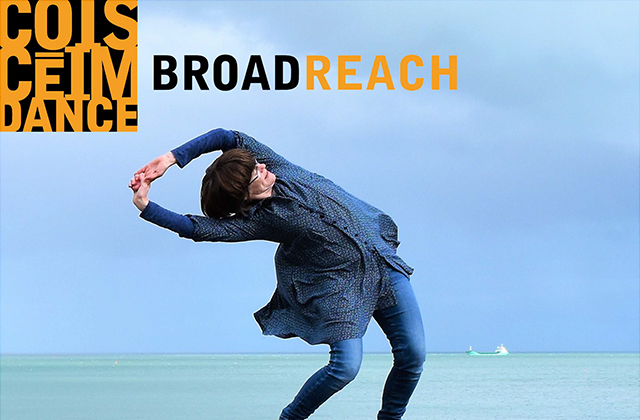 A CHORAL SONG & CONTEMPORARY DANCE PROJECT FOR PEOPLE AGED 8 TO 80+
FUNDED BY DÚN LAOGHAIRE-RATHDOWN COUNTY COUNCIL ARTS GRANTS

Led by CoisCéim BROADREACH Director Philippa Donnellan and renowned composer Denis Clohessy, in association with the dlr LexIcon and Pavilion Theatre, SHORELINE invites people from Dún Laoghaire-Rathdown to embark on an oceanic journey of discovery – to share their stories and experiences about the sea, and create an original performance in choral song and dance.
SHORELINE begins in October 2018 with the artists leading song and creative dance workshops for 3 groups: children from a local primary school, members of a choir, and a specially established performance group for people aged 50+.
At the end of November, the 3 groups will come together to celebrate and perform music and choreography created, in 3 sea-themed public performances.
____________________________________________________
JOIN THE PERFORMANCE GROUP FOR PEOPLE AGED 50+
6 WEEK CREATIVE PARTICIPATION PROJECT | FEE €50 | 2 SESSIONS PER WEEK
Basic dance and singing experience is useful but not essential!
If you do not have the means to pay the full fee, please contact Philippa at 01 878 0588 to sign up for this project.
____________________________________________________
PERFORMANCES @ DLR LEXICON
DATE | Saturday 24 November 2018
TIMES | 2pm, 3pm and 4pm
DURATION | 30mins
FREE ADMISSION | All welcome, open to friends, family and members of the public.