Interview with Jon Kenny (Crowman)
10 May 2019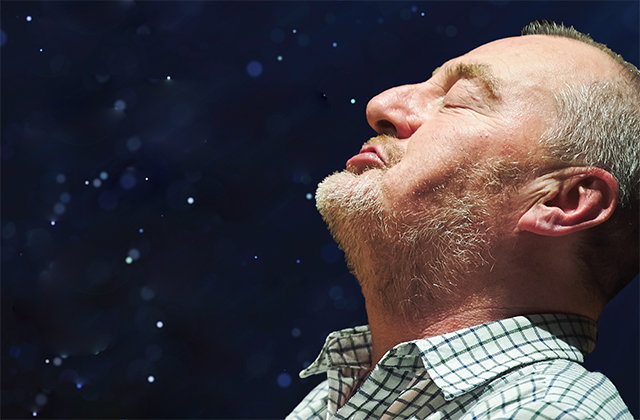 Crowman
by Katie Holly is a window into the soul of a lonely bachelor named Dan - played by
Jon Kenny
who came to national attention as one half of
D'Unbelievables
and has recently starred in John B Keane's
The Matchmaker
and
The Successful TD
.
We asked Jon a few of our burning questions ahead of his one-night-only performance of
Crowman
on
Fri 31 May
.
__________________________________
How would you describe Crowman in three words?

Hilarious, observant, moving.
What would you say are the main themes explored in the play?

The need for acceptance. Social isolation. Friendship.
How did you come to work with playwright Katie Holly?

I've known Katie socially for many years and was very impressed by some previous plays she has written.
Recently you've performed John B Keane's work extensively. Are there any parallels with Keane in Crowman?
Observance of character and dialogue and yet dealing with a universal theme.
Both Katie and I come from much the same region as Keane (the West of Ireland). It's lovely to work with a writer who can write in a local dialogue - this you don't always get in theatre. Keane was a master at this.
Despite this the play deals with a universal theme - as Keane did. The importance of community is another similarity.
Given your history with Pat Shortt in D'Unbelievables, do you prefer dramatic acting or pure comedy?

I feel that life is a combination of drama and comedy - they are interwoven. Even when I was more involved with comedy, I introduced drama and pathos.
When we were writing the D'Unbelievables material, we based it on real characters and real life - which for me always included elements of comedy.
And also now in
Crowman
, there is a beautiful combination of both... that's life.
Are you working on anything new at the moment?

I'm working on an all new one-man comedy show for next year.
__________________________________
Don't miss this standout piece of Irish theatre. Tickets are available with
free booking online
or, alternatively, by calling our Box Office on
(01) 231 2929
.