Meet the Cast of Speed-the-Plow: Macleod Stephen
05 April 2023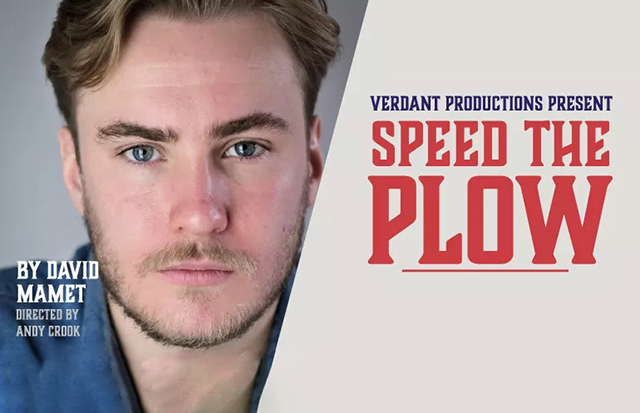 Speed-the-Plow will be staged at Pavilion Theatre Thu 13 - Sat 15 Apr at Pavilion Theatre. With permission from David Mamet (Glengarry Glen Ross, Wag The Dog), Andy Crook directs this exciting, all new version of the classic Hollywood satire.
This re-imagining of David Mamet's 1980s hit play turns the dynamic on its head as the genders of the protagonists are reversed. Starring Tara Egan-Langley as Bobby Gould, Jolly Abraham as Charlie Fox and Macleod Stephen as Kevin/Karen. We got to know each of the cast in advance of the show!
Next up, it's Macleod…….
Can you tell us a bit about you? Where did you grow up?
I grew up in Aberdeen, Scotland, then made my way to Dublin via university in Edinburgh and London.
Tell us about your background in the arts?
I've always had a huge passion for acting; from starting out in amateur musicals in Aberdeen, to being able to take part in the Edinburgh Fringe as a student and then moving on to drama school in London and Dublin where I've started my professional career.
What can audiences expect from Speed-the-Plow?
Fast-paced fun, big personalities, and a good time!
Tell us a random fact about yourself?
I play the guitar and drums… although not especially well.
What's next for you?
Who knows!?
________________________________
See Macleod on stage! Tickets for Speed-the-Plow are available to book right now at this link.
This article first appeared on The Civic website and is reproduced here with kind permission.