Monday Night Cinema Spring 2017 Season Preview
08 December 2016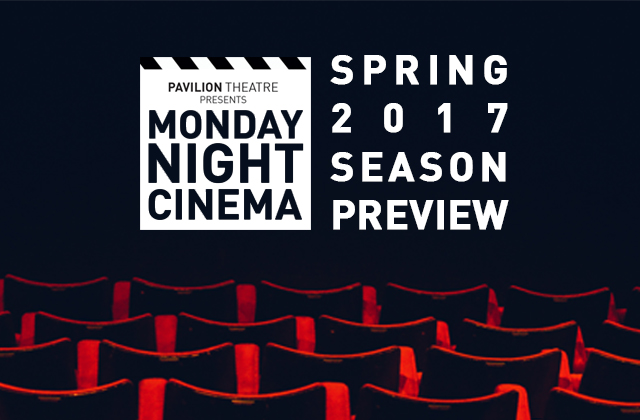 If you're sick of tie-ins, spin-offs, sequels and reboots, listen up. Pavilion Theatre is launching our brand new season of Monday Night Cinema in January and the best way to make sure you don't miss a single critically-acclaimed minute of it is with a Season Ticket! And there's no need to wait; they're available to buy right now.
The perfect Christmas present for the cinephile in your life, a Monday Night Cinema Season Ticket entitles you to free admission to sixteen films in our state-of-the-art 4K cinema at a time that suits you – 5pm or 8pm. Let's run through a few of the films we're most excited about over the next few months.
American Honey 30 January
"Phenomenal" - ★★★★★ Wall Street Journal
Filmed, unusually, in the narrow Academy aspect ratio of Casablanca and The Wizard of Oz, this epic road-trip movie follows a ramshackle group of young people as they sell magazines door to door across the American Midwest. It's a stark depiction of poverty and struggle in the industrialised world, and newcomer Sasha Lane is spellbinding in the lead role.
Paterson 13 March
"A perfect plum of a movie" - ★★★★★ Irish Times
Fresh from his turn as Kylo Ren in The Force Awakens, we're dying to see Adam Driver in a lead role that really lets his show off his acting chops. Paterson has been lauded by critics since its screening at Cannes and it promises to charm Pavilion audiences too with the tale of a New Jersey bus driver who longs to be a poet.
Toni Erdman 3 April
"Just brilliant" - ★★★★★ Time Out London
Hilarious and touching in equal measure, Toni Erdman is a German-language film about a young businesswoman working abroad whose father decides to visit and plunge her life into disarray by playing practical jokes and pretending to be someone he's not. This brilliant commentary on emigration and parent-child relationships is the perfect excuse to duck in out of those April showers.
Things to Come (l'Avenir) 23 Jan
"Quietly wonderful" - ★★★★★ - LA Times
Featuring a delicate and arresting performance from veteran actor Isabelle Huppert, Things to Come explores loneliness and isolation this slow but beautiful film. Nathalie is a philosophy teacher struggling to keep her textbook publisher, family and husband happy and, as you would expect, things begin to fall apart. Presented with French subtitles and winner of Best Director prizes from Berlin and Bucharest, Things to Come is a film to lose yourself in.
Of course, that's just a taste of the brilliant international releases you'll be treated to when you buy a Monday Night Cinema Season Ticket. We've also got screenings of I, Daniel Blake, Manchester by the Sea, Elle and many, many more. So forget Hollywood this spring, and let Pavilion whisk you away every Monday evening with a film we know you'll love.
Monday Night Cinema Season Tickets cost €80 and are ON SALE NOW from our website with no additional booking fee, or directly from our box office (01 231 2929).