Pavilion Loves Culture Night!
19 September 2017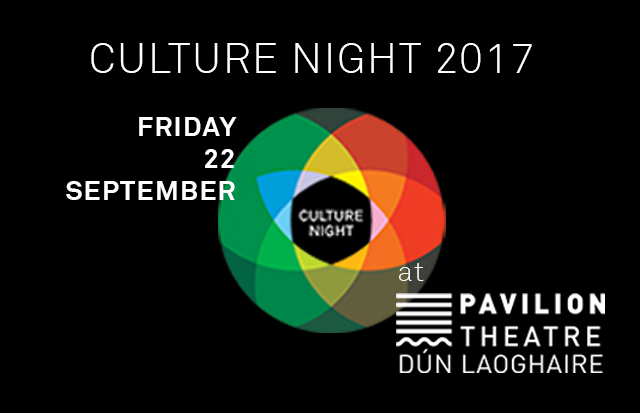 Pavilion loves
Culture Night
! This year we have an incredible line-up of
FREE
events to suit all tastes, and it's all happening right here in Dún Laoghaire. Let's take a quick look at what's going on this Fri 22 Sep.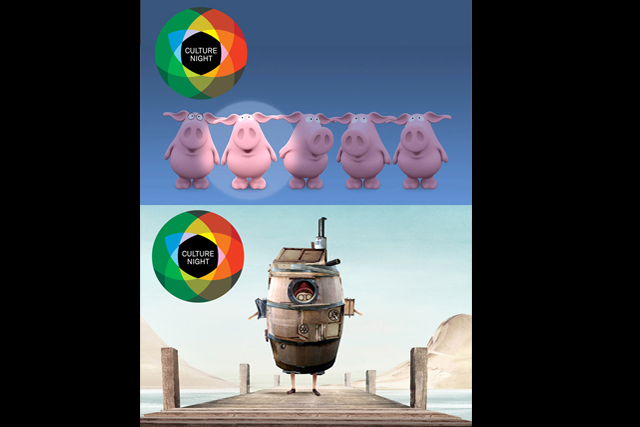 Perfect for kids age 3 and up,
Shorts for Wee Ones (3.30pm)
is a basket of adorable and hilarious short films from around the world, including Germany, France, Hungary and the US. There's a little mouse quietly obsessed with cleanliness, a thrilling high-speed chase through the streets of a French port (on tricycles!), reindeers, cats, dogs and even piggies. Sure to keep tiny film fans happy.
Variety is once again the key word in
Shorts for Middle Ones (4.45pm)
- a collection of short films for those aged 8 or older, which present some very different aspects of the world in which we live – challenging, mystical, celebratory, inquiring and fun. Using visual storytelling with minimal dialogue, this is a fantastic introduction to high-quality cinema for inquisitive young minds.
Singer-songwriter
Loah
(AKA Sallay Matu Garnett) draws inspiration from her African and Irish heritage to create a bewitching, soulful musical canvas she has dubbed "ArtSoul". Already a critical darling and festival staple,
Loah's
set at Pavilion represents an opportunity to catch this genre-defying artist before the release of her debut album propels her to superstardom.
Sharp witted, unpretentious and fiercely passionate,
Julie Feeney (8pm)
is a hugely enjoyable performer. Julie famously was invited to headline at a Los Angeles Oscar party hosted by J.J. Abrams' production company Bad Robot. With the audience in the palm of her hand, her performance enthralled Steven Spielberg, who filmed her performance on his personal iPhone. Composer, singer, orchestrator, songwriter and producer, don't miss your chance to see a true artist with immense vision.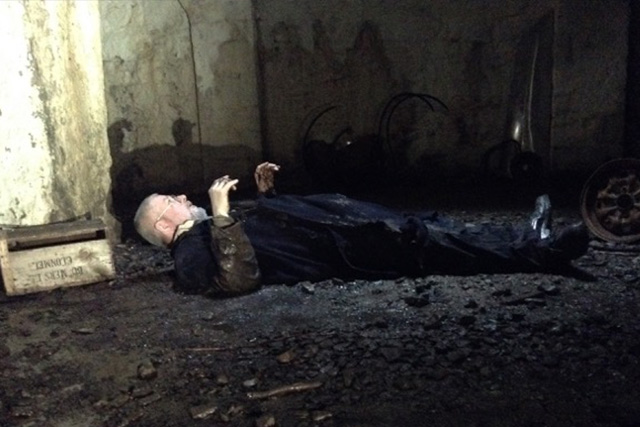 End of Day (9pm)
is a one-man show taken from Beginning to End comprising excerpts from Beckett's fiction, plays and poetry. Originally devised by
Jack MacGowran
with assistance from Beckett and was first performed for the BBC programme,
Monitor
, in 1965. In this new production, commissioned by
Happy Days Enniskillen International Beckett Festival 2016
directed by
Conall Morrison
and performed by
Denis Conway
audiences are offered a rare opportunity to enjoy in one show some of Beckett's most profound and entertaining work.
A hilarious Irish take on the road movie,
The Young
Offenders (10.15pm)
sees Cork chancers Conor and Jock set off to the seaside in search of washed-ashore bails of cocaine. With a razor-sharp script and memorable performances from
Alex Murphy, Chris Walley, PJ Gallagher
and more, this is a brilliantly un-PC way to cap off your Culture Night!
We hope you'll join us for these unmissable events on
Fri 22 Sep
for what promises to be a memorable
Culture Night
in Dún Laoghaire. Tickets are available
FREE OF CHARGE
from our
website
, by calling our Box Office on
(01) 231 2929
. Join the conversion on
Twitter
with the hashtag #CultureNight.