Pavilion Recommends: Here All Night
26 April 2018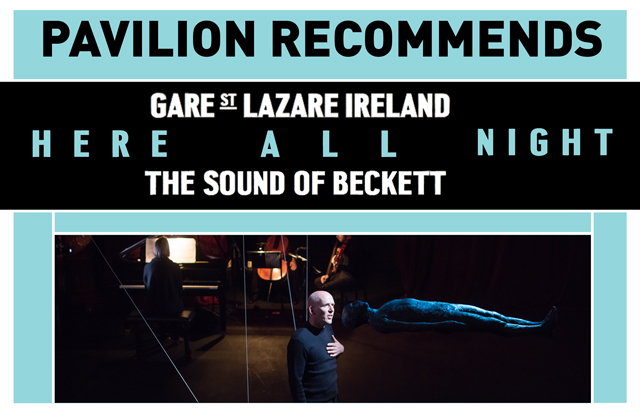 _________________
Featuring spoken sections of Beckett's prose, the performance also fits the author's words to music. The unusual piece cast's eleven performers on stage all in black; this includes three musicians with Christopher Allan on cello, Caoimhín Ó Raghallaigh on Handanger d'amore and James Longford on piano. These musicians are supported with an all-female choir in perfect harmony and soloist Melanie Pappenheim.
The only performer not involved in the music is Conor Lovett; his performance includes excerpts from Watt, First Love, Malone Dies, The Unnamable and Words & Music with great humour and understanding.
Creating the ultimate Becket ambience for the evening is Brian O' Doherty's with his striking installation of a tarred man - Hello, Sam - floating in the centre of the stage; whom is rumoured to be a sculpture of Becket himself.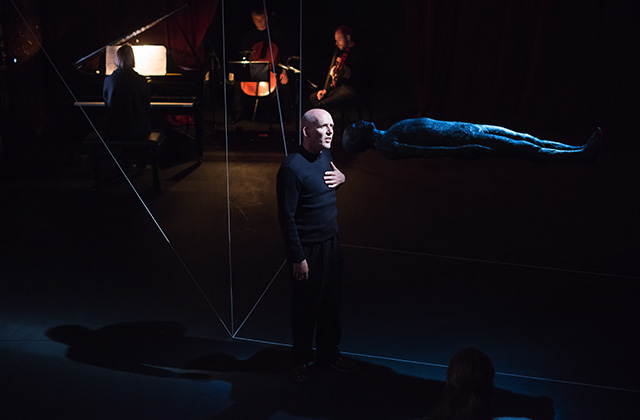 Gare St Lazare Ireland is an Irish theatre company with a glowing reputation for the production of 17 Beckett titles, as well as a solo adaption of Moby Dick and new plays by Michael Harding and Will Eno. They are known as the "unparalleled Beckett Champions" (The New York Times).
Their works include; Title and Deed and Molloy performed in London, The Beckett Trilogy in Dublin, Waiting For Godot, The End and, of course, Here All Night.
Gare St Lazare Ireland reputation has been established worldwide, performing at over 60 venues in Ireland and at a further 80 worldwide on six continents.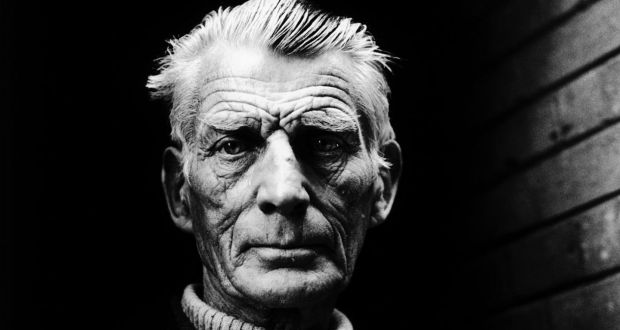 Samuel Beckett (13 April 1906 – 22 December 1989) was an Irish novelist, essayist, poet, playwright, and while not many know of Beckett's musical leanings, he was a keen amateur musician.
Beckett's work represents a bleak, tragicomic outlook on human existences. He often joined dark comedy and gallows humour, and became increasingly minimalist in his later career. He is considered one of the last modernist writers.
_________________
Tickets for this captivating evening of theatre and music are available with
free booking online
or, alternatively, bycalling our Box Office on
(01) 231 2929
.