Pavilion Recommends: The Importance of Nothing
19 April 2018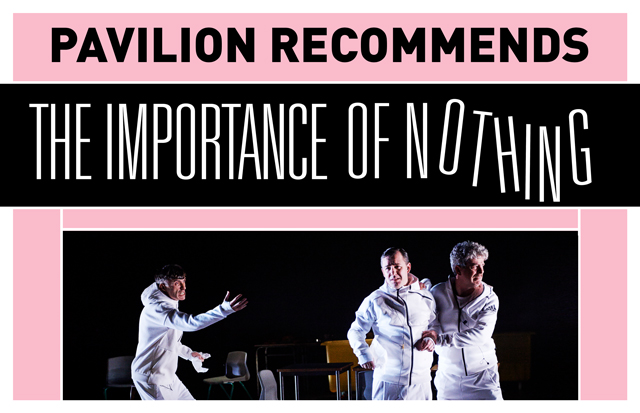 An irreverent take on the works of
Oscar Wilde
,
Pan Pan Theatre Company's
highly acclaimed production
The Importance of Nothing (Wed 25 Apr)
directed by
Gavin Quinn
(Wed 25 Apr) is coming to Pavilion Theatre.
____________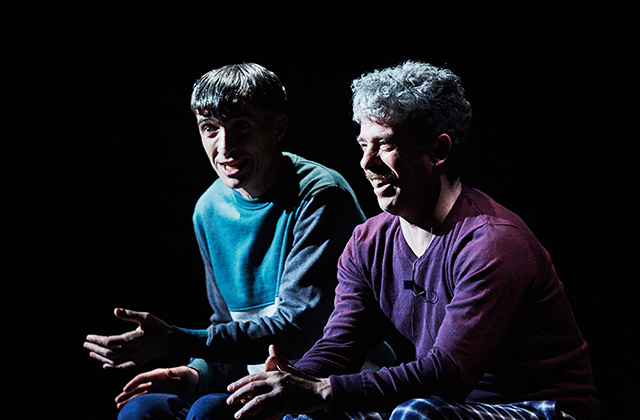 The Importance of Nothing
is partly inspired by Wilde's period in prison, when he was convicted for homosexual behaviour and punished with the maximum penalty of two years and hard labour
Set in an imaginary prison, where Lady Lancing (Sonya Kelly) from The Importance of Being Earnest, has come to hold an anti-homophobia workshops based on the works of Oscar Wilde.
Throughout the performance the prisoner's imaginations and patience are teased as they explore Wilde's writings. Interweaving passages from Wilde's well known plays and poems, some touching real life stories from actors Mark O'Halloran and Andrew Bennett about their struggles of growing up gay in Ennis and Limerick, and the harsh and brutal realities of prison-life.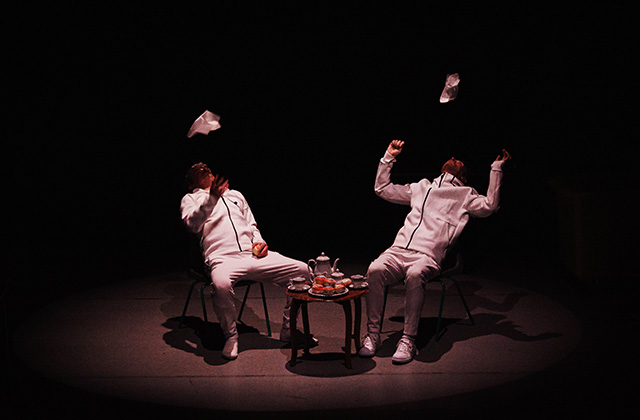 Pan Pan Theatre Company was established by co-directors Gavin Quinn and Aedín Cosgrove, who are arguably the country's leading experimental theatre group and continuously developing new performance ideas is at the centre of their mission.
Pan Pan's unforgettable techniques, and memorable original plays, either through the bespoke writing or through the totally unique expression of established works and authors - as with Oscar Wilde in this production.
The company has toured in Ireland, UK, Europe, USA, Canada, Korea, Australia, New Zealand and China, and continues to wow audiences one play at a time.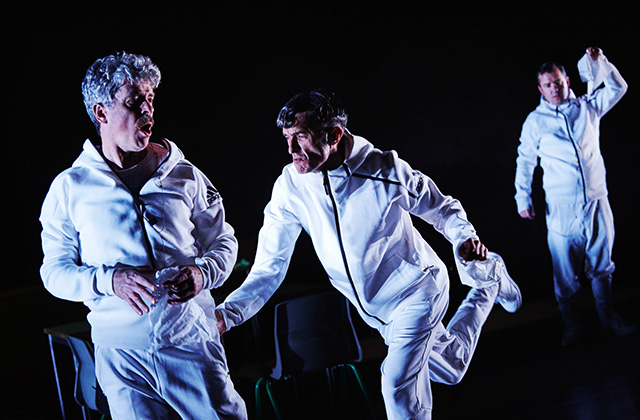 The show feautures some stand-out performances from the cast; Andrew Bennett, Sonya Kelly, Mark O'Halloran, Anna Shiels-McNamee and Dylan Tighe.
Sonya Kelly is an Irish writer and actor. She has performed with all the major Irish companies including Pan Pan Theatre Company, the Gate Theatre, Druid Theatre and The Corn Exchange and Fishamble: the new play company. Her plays include How to Keep an Alien and Wheelchair on My Face.
Mark O'Halloran is from Ennis, County Clare. As an actor he has worked extensively at the Gate Theatre, Dublin and with the Lyric Theatre, Belfast and Druid Theatre Company, Pan Pan Theatre Company, Galway, amongst others. He is perhaps best known for his starring role in RTÉ's Adam and Paul.
____________
Tickets for this hilarious play are available with free booking online or, alternatively, bycalling our Box Office on (01) 231 2929.