Pavilion Studio 2022 - Second Announcement
17 August 2022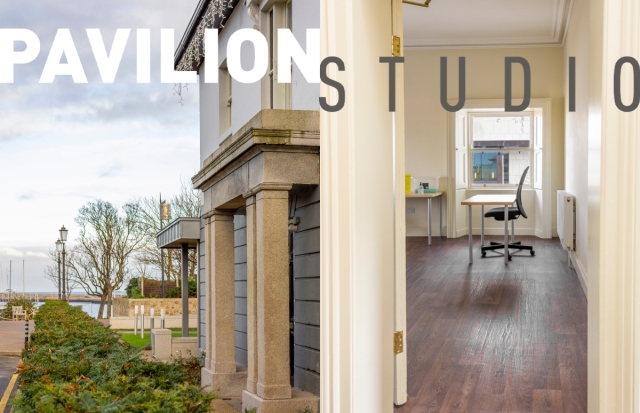 Pavilion Studio is a new studio space in close proximity to Pavilion Theatre for emerging and experienced creatives to develop existing work or create new work.
We had an overwhelming response to our second callout in June, and are delighted to announce the latest list of artists who have been offered weekly residencies as part of Pavilion Studio 2022.
Alan Howley
Barbara Tarrant
Breda Cashe
Brigid O'Dea
Charlene Craig
Cian Malin & Martha Knight
Ciara Elizabeth Smith
Eoghan Carrick
Gillian Grattan
Helen McGrath
Jimmy Murphy
John King
Kathy Rose O'Brien
Ken Harmon
Meadhbh Maxwell
Niamh Lawlor
Philip St John
Sara Keating
Shauna Carrick
They join the 19 artists whose weekly residencies took place in the first half of 2022.
(L-R) Eimear O'Riordan, Liam McCarthy & Darren Yorke at Pavilion Studio
Artists from the first callout have described Pavilion Studio as "conducive to good work", "bright, airy and generally pleasant to work in" and "a beautiful studio space".
We are thrilled to be able to support artist development through these residencies and look forward to more exciting development taking place for the remainder of 2022.
Funded by the Arts Council of Ireland with additional support from dlr County Council Arts Office.