Pavilion21 is here!
01 June 2022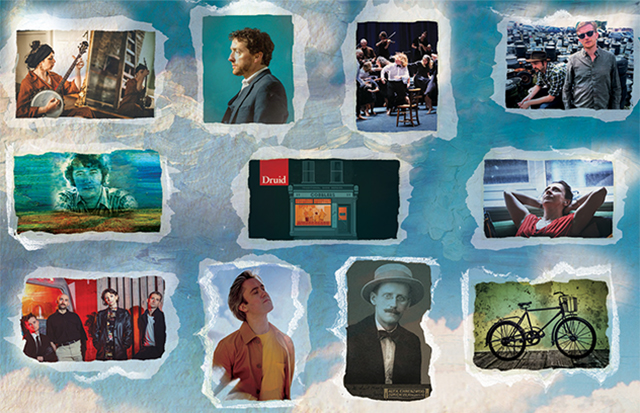 Pavilion21 is a month-long celebration of 21 years since Pavilion Theatre, as we know it today, opened its doors.
There are more than a dozen events to look forward to, as we bring the very best of Irish and international artists from the worlds of theatre, music and literature to Dún Laoghaire.
We'd love to know what events at Pavilion Theatre have meant the most to you over the past 21 years! Send your stories, photos and videos to pavilion21@paviliontheatre.ie
Line-up
You can browse the full event line-up for Pavilion21 here.
Director's Note
It has a been a real privilege to work at one of the best theatres in the county over the past 11 years. The past two years have been very difficult, and we wish good health and wellbeing to our audience. We deeply appreciate your support and look forward to welcoming you all back in the coming weeks and months.
On behalf of the Pavilion Board and staff members, I want to sincerely thank dlr County Council and the Arts Council for all their continued support over the years.
We are very grateful to the Department of Tourism, Culture, Arts Gaeltacht, Sport and Media for their support and funding towards the Pavilion21 programme.
To all the artists, creatives, and companies, both onstage and offstage, who have provided us with so many inspiring moments and memories: a huge thank you. I am blessed to work with a special group of people at Pavilion who consistently raise the bar of excellence alongside a fantastic team of volunteers.
I hope Pavilion21 - celebrating some of the best of Irish music, theatre and literature, both past and present - will prove to be a worthy addition to the legacy of Pavilion Theatre in years to come. Thanks to Leagues O'Toole for his help with the curation. Here's to many more years of packed houses and magic nights at Pavilion.
With best wishes always,
Hugh Murray
Director, Pavilion Theatre
Pavilion21 is funded by the Department of Tourism, Culture, Arts, Gaeltacht, Sport and Media