Per Cent for Art: Rockin' Rhymes
06 December 2019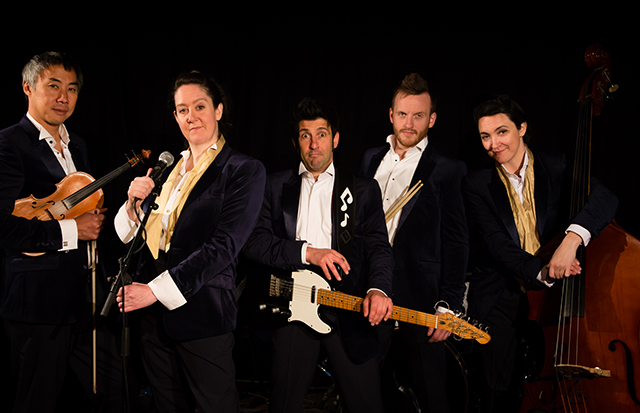 Pavilion Theatre is proud to support Branar in the creation of their new show Rockin' Rhymes, as part of the Per Cent for Art scheme.
Rockin' Rhymes is a new music show for music lovers aged 2 to 102. It is a rock-n-roll adventure, performed by a band of 5 musicians, featuring nursery rhymes as you've never heard them before.
Created specifically for early year audiences aged 2 years and upwards, this is a captivating musical performance, reimagining well-loved nursery rhymes such as Rock-a-Bye Baby and Twinkle Twinkle with bluesy, rock and jazz twists while blending it with Branar's signature storytelling style.
Accompanied by animated illustrations by artist Maeve Clancy, this feel-good live music gig will have both children and adults alike jiving to the beat of these nursery rhyme classics.
Rockin' Rhymes is presented in association with Roscommon Arts Centre, and Pavilion Theatre through the Per Cent for Art Scheme, and was first supported by Pavilion Theatre's Patron Bursary Award 2018. Also supported by Roscommon Arts Centre via the Creative Ireland Roscommon Fund. Branar would like to acknowledge the continued support of the Arts Council.