Performances Added Due to Demand!
10 November 2022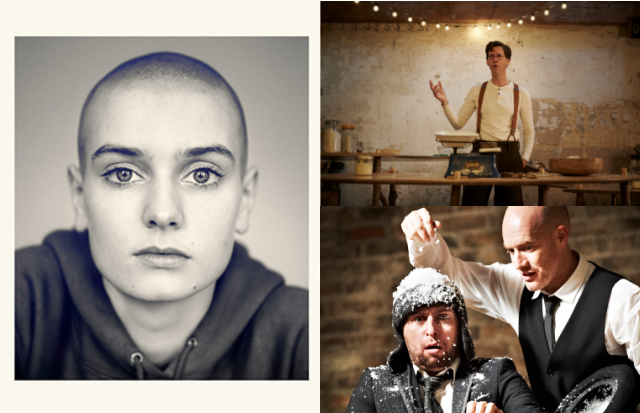 Due to incredible demand in the build up to the Christmas season, we have added extra performances for some of our sold-out shows! These events are selling fast, so be sure to get yourself a ticket while you still can.
Nothing Compares, Wed 23 Nov, 5pm (ADDED) & 8pm (SOLD OUT)
This fascinating documentary explores the extraordinary life and early career of Sinéad O'Connor. Focusing on the years 1987-1993, the film looks at a woman who navigated personal trauma and public scrutiny while establishing herself as an impassioned activist and singular artist of her generation.
Manchán Magan – Arán & Im, Sun 4 Dec, 12pm (SOLD OUT), 3pm (SOLD OUT) & 8pm (JUST ANNOUNCED)
Join writer and documentary filmmaker Manchán Magan as he bakes sourdough bread while offering insight into the wonders of the Irish language. This is a bilingual show: Gaelgóirí, Béarlóirí, and anyone with their cúpla focail welcome!
A Christmas Carol, Sun 18 Dec, 2pm, 4.30pm & 6.30pm (JUST ADDED)
Straight from Dickens' text, two award-winning actors (in snazzy suits) play all the characters in a dizzying display of physicality, voice, and an array of colourful hats. This show is perfect for the whole family, whether you're a Bob Cratchit, Tiny Tim, or a Scrooge looking for the real meaning of Christmas.
Tickets for all events are available from our website, or by calling Box Office on (01) 231 2929 - and don't forget to add yourself to the waiting list!