Share Your Memories - Pavilion Theatre History Project
17 June 2015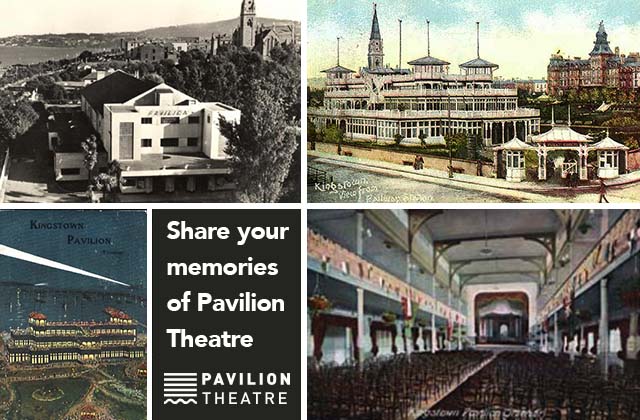 Pavilion Theatre has been a significant part of our Dún Laoghaire landscape for over a century, first opening its doors in 1903. Those 111 years have seen three very different buildings, three very different Pavilions, all with their own histories, stories and secrets.
Do you have stories to share? Are there old ticket stubs, posters, show programmes, newspaper clippings or photographs sitting in a shoebox in your attic? What are your memories?
This Summer, Pavilion Theatre are working with writer and designer Kate Heffernan to explore the multiple histories of this very special Dún Laoghaire icon. Throughout the coming months we invite and encourage you, the community, to share material and memories that will become part of the fabric of a permanent exhibit at the theatre.
If you have things you would like to share, Kate would love to hear from you. You can contact her by email (kate@kateheffernan.ie) or post (c/o Pavilion Theatre, Marine Road, Dun Laoghaire, Co Dublin)
Alternatively head over to our Facebook & Twiiter and post your memories directly to our page.