Summer Starts Here! May at Pavilion Theatre
28 April 2017
In case you missed it, our Summer 2017 Season just launched, and tickets for all of our fantastic events are on sale now! Just take a look at our video below for a full rundown of what to expect between now and July
May is the very first month of the new Season, and we're hitting the ground running with a diverse line-up of theatre, music, cinema, comedy, family shows and more.
______________________________
SOLD OUT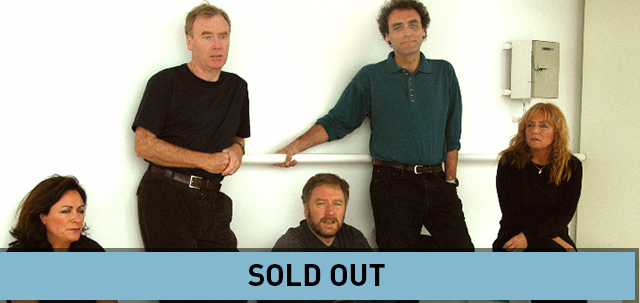 Black Family Reunion (Wed 24 May). Make sure you add yourself to the waiting list to be in with a chance of getting a ticket for this very special musical reunion!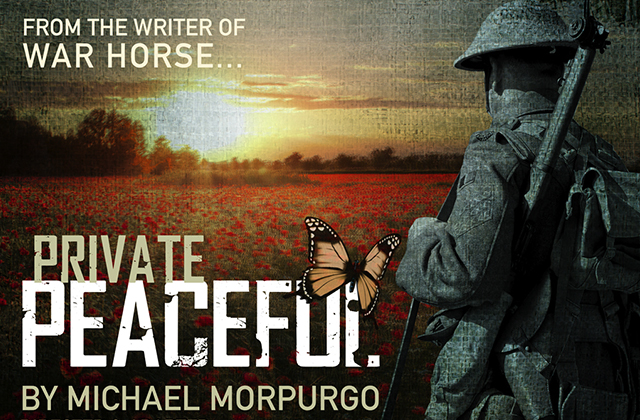 From Michael Morpurgo, bestselling author of War Horse, comes Private Peaceful (Tue 9 – Sat 13 May) – a deeply affecting stage adaptation which honours the sacrifice of those who fought in World War I. This play tells the story of pacifist soldier Private Tommo Peaceful and it's an unmissable window into the past for audiences young and old.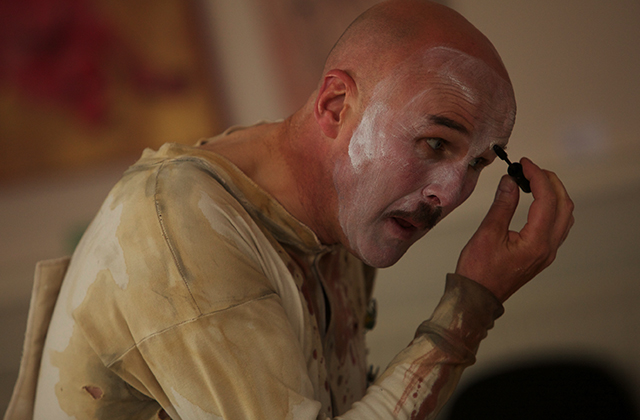 Tim Crouch has been writing and performing brilliant solo shows based on the works of Shakespeare, and I, Malvolio (Sun 14 May) may be his most hilarious and insightful yet. Playing a minor, slighted character from Twelfth Night, Crouch will get you to look at the Bard in a whole new way.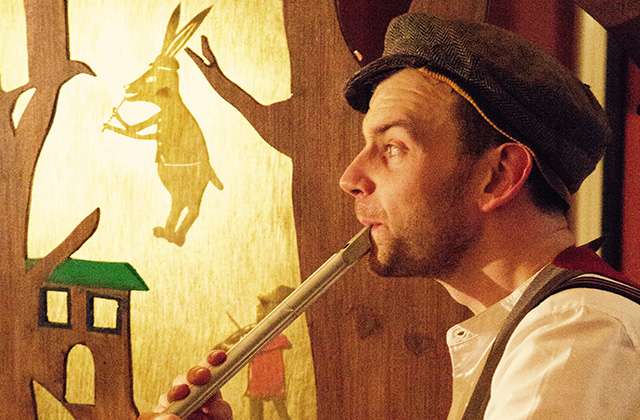 The Far Field (Sat 6 May) is the perfect introduction to Irish traditional music and folklore for young children. Blending trad, storytelling and puppetry, the story of Lonán the farmer who discovers a magical whistle in hare's nest is sure to enchant and amaze.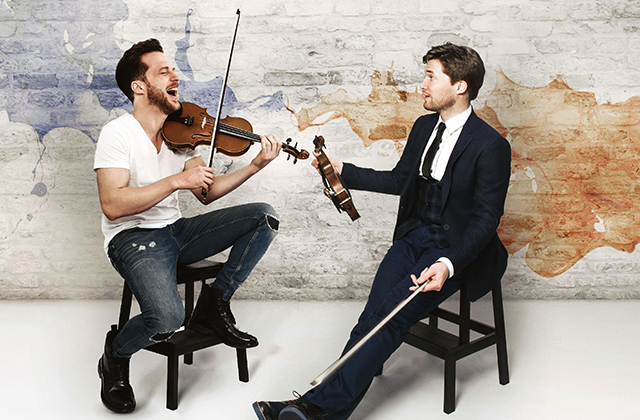 You're not likely to see a more joyous, exhilarating classical concert this year than Vladimir & Anton Live (Sat 6 May). These Slovakian brothers have both mastered the violin, and their thrilling duets infused with sibling one-upmanship have been delighting audiences for almost twenty years.
This very special live recording of RTÉ Radio 1's Sunday Miscellany (Tue 23 May) will mark the 200th anniversary of Dún Laoghaire Harbour. Featuring music from the RTÉ Contempo Quartet as well as poetry and other readings by John O'Connor, Nuala Ní Domhnaill and Dún Laoghaire Harbour Master Simon Coate.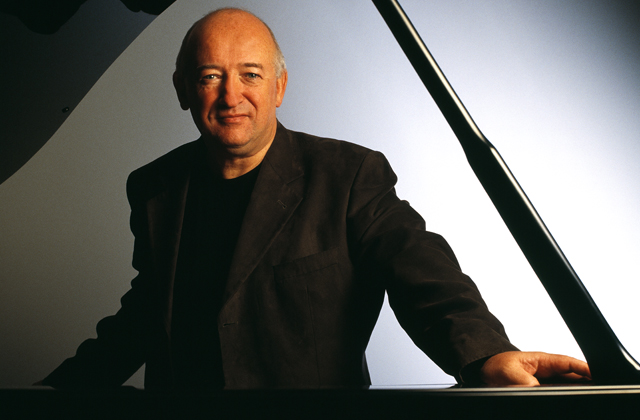 As part of his 70th birthday celebrations, internationally renowned pianist John O'Conor (Fri 26 May) will be performing a programme of classical and early-romantic works on Pavilion's Steinway piano.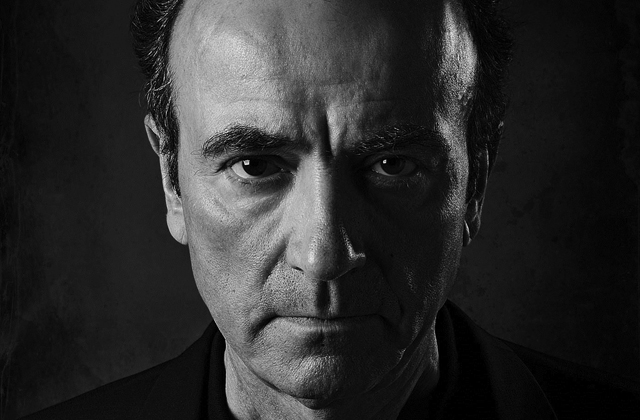 First achieving fame as the original frontman of legendary new wave band The Stranglers, Hugh Cornwell (Sat 27 May) has carved out a highly successful solo career with more than 20 hit singles to his name. Hugh's acoustic set at Pavilion will span his entire catalogue – a rare treat for rock, punk and new wave fans.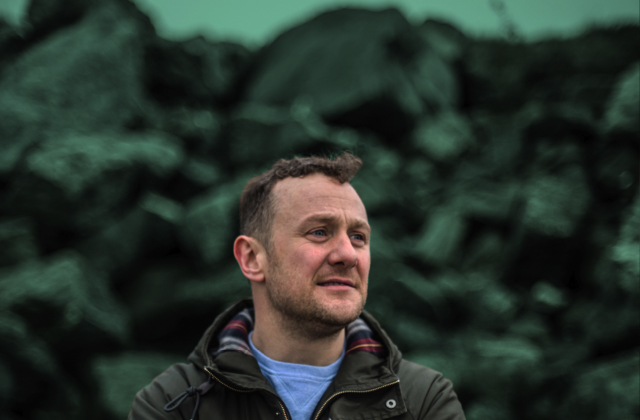 Fresh from his appearance in The Young Offenders and well-known for his brilliant RTÉ show Naked Camera, PJ Gallagher (Thu 25 May) will be performing a stand-up set at Pavilion. PJ is one of Ireland's finest comic talents and tickets for this intimate set are already selling fast.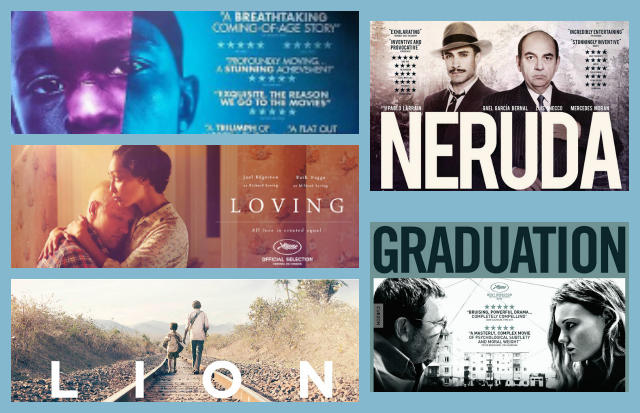 Our brand new Season of Monday Night Cinema is kicking off in style with Oscar favourites and compelling international films. Now's the perfect time to get yourself a Season Ticket so you won't miss a single minute – admission to all 13 films is just €65.
First off is this year's Best Picture Oscar winner, Moonlight (Mon May 1). After that is the thrilling tale of a Chilean poet and activist in Neruda (Mon 8 May). Irish actor Ruth Negga appears in Loving (Mon 15 May) – a stunning performance which earned her a Best Actress nomination at the 2017 Oscars. The following week is Romanian family drama Graduation (Mon 22 May) and then the touching, true-life story of Indian street child Saroo Brierly in Lion (Mon 29 May).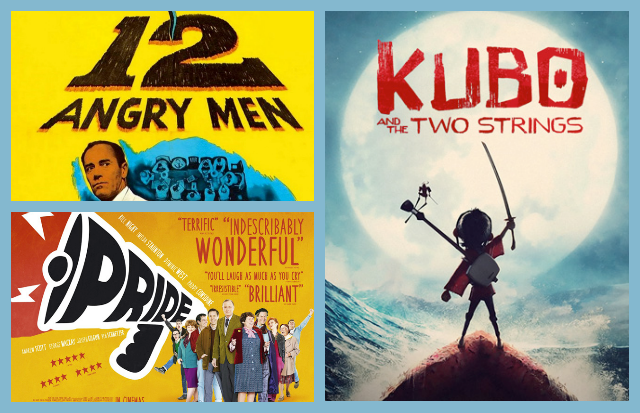 As well as our usual Monday Night Cinema screenings, we've got three fantastic Special Screenings lined up…
On Sun 7 May we'll be screening 12 Angry Men (2pm) and Pride (4.15pm) – both are completely free for over 55s as part of the Bealtaine Festival.
Lauded by critics and loved by audiences of all ages, Kubo & the Two Strings (Sat 27 May) is a lovingly crafted stop-motion animation with a huge heart. Voiced by an all-star cast, it's a tale of spirits, magical instruments and samurai warriors.
______________________________
We love hearing from you – drop us a line on Facebook or Twitter and tell us what you think of our May programme!
Booking online at paviliontheatre.ie is always free and available 24/7. Alternatively, our box office is available to take bookings and questions after 12pm daily on (01) 231 2929.