The Man in the Woman's Shoes nominated for Best New Play
13 March 2014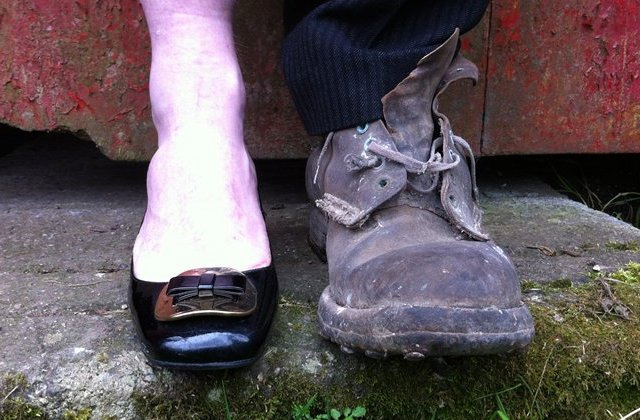 'The Man in the Woman's Shoes' - nominee for Best New Play in the Irish Times Awards 2014 - returns to Pavilion Theatre on 17 May.
To book tickets for 'The Man in the Woman's Shoes' call us in the Box Office on 01 231 2929 or book online.
One man show written, directed and performed by Mikel Murfi. Nominated for best new play in Irish Times Awards 2014 and shortlisted for the Stewart Parker Award for best new play 2014.
It's October 1978. Pope John Paul I is not long dead, and Pat Farnon has 'some business' to do in town. The Man In The Woman's Shoes follows Pat as he walks the 5 miles from his wee white cottage to town and back. He is an ageing man with a boundless enthusiasm for life. Hilariously funny, tender and at times downright daft, The Man In The Woman's Shoes, will leave you uplifted and in love with life again.
The show was originally commissioned by Sligo County Council Arts Service and the Hawk's Well Theatre, Sligo as part of the Bealtaine Festival.