TripAdvisor Certificate of Excellence
28 May 2019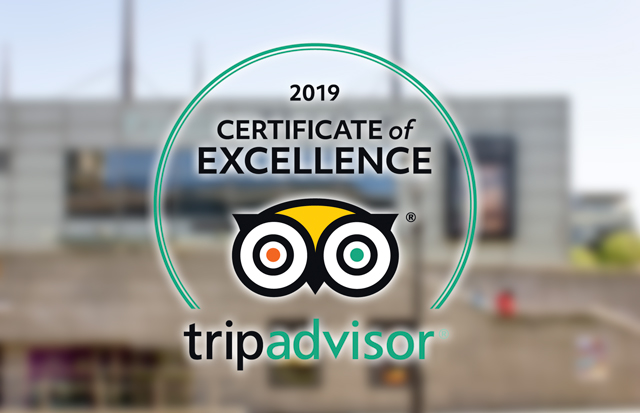 For 2017, 2018 and now 2019 Pavilion Theatre has been awarded a TripAdvisor Certificate of Excellence.
These awards are given to premises with a high degree of positive feedback from customers, and we're very grateful to our patrons for the many great experiences they've shared with us on
TripAdvisor
this year.
For the first time we can proudly say that Pavilion Theatre is officially TripAdvisor's #1 Thing to Do in Dún Laoghaire as ranked by users!
If you've visited us recently,
we'd love to hear from you
; we respond individually to all our reviews, so you can be sure that your voice will be heard.