Two incredible shows this February - A Winged Victory for the Sullen & Ólafur Arnalds
30 January 2015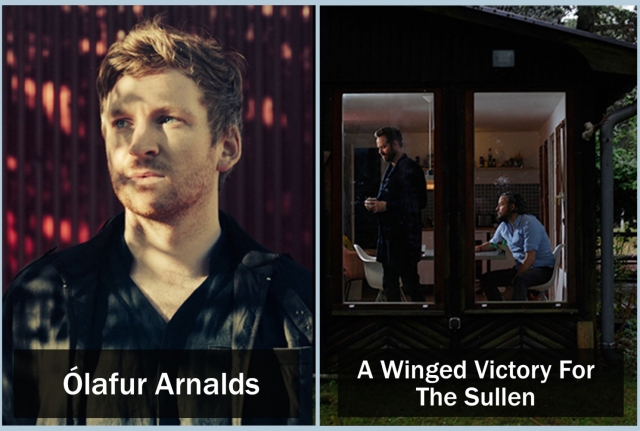 February (the last month of winter) is brightening up the lives of a huge number of excited music fans who have been booking tickets for two incredible concerts lined up at Pavilion Theatre, Dún Laoghaire.
On Tuesday 10th Feburary the highly rated American Duo A Winged Victory For The Sullen will perform their Only Irish Date of 2015. Live A Winged Victory For The Sullen features Adam Wiltzie (The Flaming Lips, Sparklehorse) on guitar, creating ambient drones whilst the second half of the duo, Dustin O'Halloran (Berlin based composer) provides delicate piano touches. In-between the two artists sit a string quartet, engulfed by specially created lighting.
A Winged Victory For The Sullen released their second full-length album 'Atomos' on Erased Tapes in 2014 to much critical acclaim. Besides familiar piano, string and drone sounds, 'Atomos' also sees the duo introduce flurries of electronics, harp and modular synthesisers.
★★★★ Q Magazine
★★★★ The Telegraph
★★★★ Times
On Thursday 19th & Fri 20th Feburary BAFTA Award-Winning Icelandic composer Ólafur Arnalds (Broadchurch Tv Series) will take to the stage for his only Dublin Dates - Tickets for the Friday night are all snapped up but we do have very limited tickets available for the Thursday
A Winged Victory For The Sullen
Pavilion Theatre, Dún Laoghaire
Tue 10 Feb, 8pm | €24
Book Now


Ólafur Arnalds
Pavilion Theatre, Dún Laoghaire
Thu 19 & Fri 20 Feb, 8pm | €24
Book Now