Unmissable Theatre This February
12 January 2017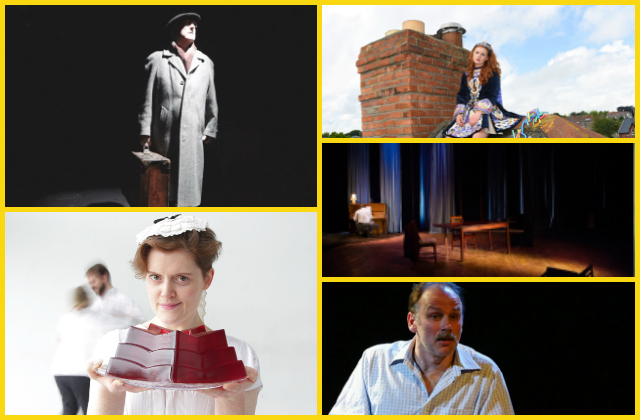 We're proud to present a line-up of brilliant theatre shows at Pavilion in February, all guaranteed to satisfy even the most discerning drama fan: Inishfallen Fare Thee Well, the Humours of Bandon, the Dead, Before Monsters Were Made and My Real Life. Let's take a minute to chat about each in order.
Inishfallen Fare Thee Well (Fri 3 Feb, 8pm | €18/16)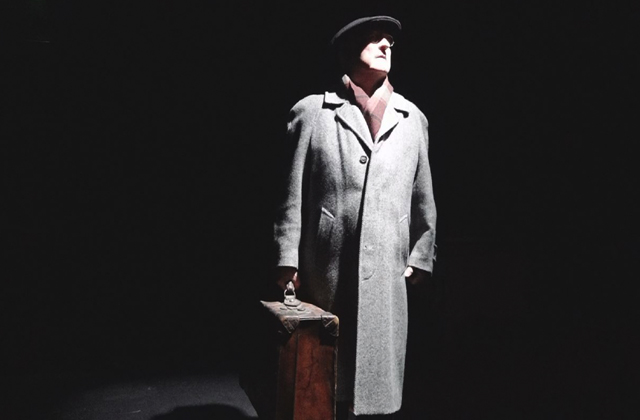 Based on the life of socialist writer and playwright Sean O'Casey, Inishfallen finds him at age 78, living far from his inner-city Dublin tenement upbringing in Devon. Ronan Wilmot, famous for his film roles in In The Name of the Father, The Field and The General, but well-acquainted with stages like the Abbey, the Gate and the UK's most famous playhouses, is captivating as O'Casey. Audience members will be invited to walk down memory lane with the writer as he reminisces about life-changing events like the 1913 Dublin Lockout and the Easter Rising, and how he was inspired to write plays like the Shadow of a Gunman, Juno and the Paycock, the Plough and the Stars and the Silver Tassie. Written by Eddie Naughton, whose Zelda was a critical hit in 2014, Inishfallen Fare Thee Well is a unique window into the mind of one of Ireland's most celebrated creatives and not to be missed,
The Humours of Bandon (Tue 7 & Wed 8 Feb, 8pm | €16/14)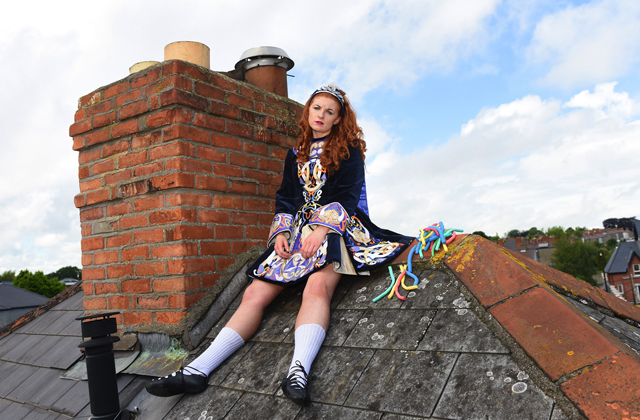 From Fishamble, Ireland's premiere production company for exciting new theatre, comes the Humours of Bandon. Given its roaring success at the 2016 Tiger Dublin Fringe, picking up awards for Most Exciting Show and Best Performer, it's no surprise that this brilliant one-woman play is going on a national tour. Writer and star Margaret MacAuliffe (The Abbey, Smock Alley, Rough Magic) plays Annie, a 16-year old Dubliner with a frightening commitment to Irish dancing. She's absolutely determined to win the Irish Open no matter what it takes - and it takes more blood, sweat and hair curlers than you'd think. Stephanie Preissner lends her considerable talents to Humours as the show's director, fresh from her hugely successful RTÉ drama Can't Cope, Won't Cope and internationally acclaimed play Solpadeine is My Boyfriend. Hilariously specific to the weird world of Irish dancing, but also universal in its themes, the Humours of Bandon is a heartfelt tour-de-force and likely the best new play you'll see all year.
The Dead (Wed 15 & Thu 16 Feb, 8pm | €20/18)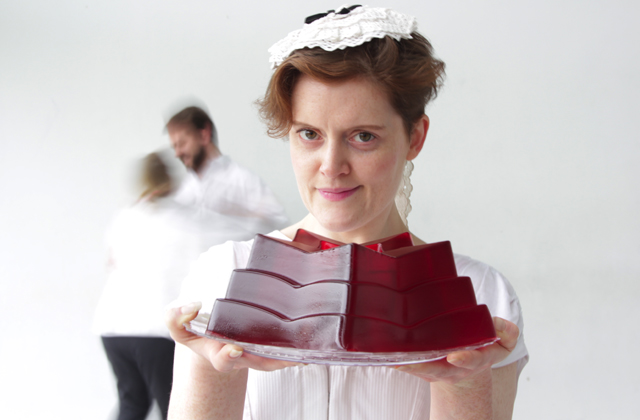 You may have seen stage adaptations of Joyce's work in the past, but you've never seen anything like the Dead. Based on the final story in Dubliners, the Performance Corporation and Breda Cashe have wisely taken a masterpiece already filled with references to music and expanded it into full-blown opera. Ellen Cranitch of Lyric FM has composed a bold new score for string quartet which illuminates playwright Tom Swift's words and allows characters to sing their "internal arias" out loud. The action takes place at a family gathering on Nollaig na mBan, January 6th, as a light snow falls outside. It's a tale of life, death, love and the memories that we all carry around with us. Director Jo Mangan has worked internationally, including in the United States, to great acclaim. Whether you're hungry for new, innovative opera or simply excited to see Joyce's work in a new context, the Dead should be at the top of your February to-do list.
Before Monsters Were Made (Tue 21 Feb, 8pm | €18/16)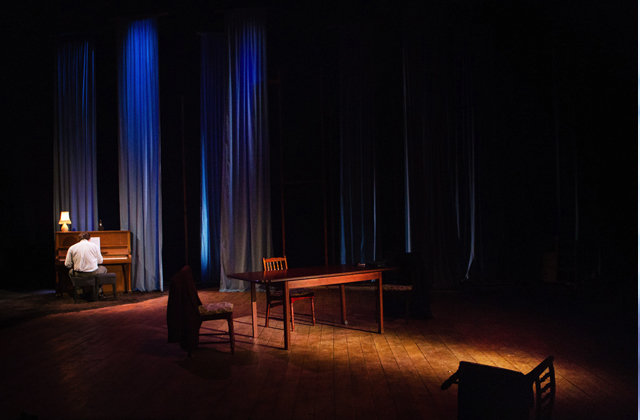 From former A Betrayal of Penguins sketch comedy juggernaut Ross Dungan comes a darkly absorbing play which is half detective thriller, half family drama. Starring a superlatively talented cast, this is the story of David Colgan, a schoolteacher in 1960s Mayo. When a local schoolgirl dies, suddenly the town's suspicions are directed at his piano instructor father and skeletons in the closet begins to re-emerge - along with worrying new revelations. Before Monsters Were Made is packed with twists, turns and stark reflections on the tricky details of family life. See what the Irish Times, Sunday Times, Herald and Independent were all raving about on its last sold-out Dublin run - book your tickets for this one-night performance now.
My Real Life (Thu 23 & Fri 24 Feb, 8pm | €18/16)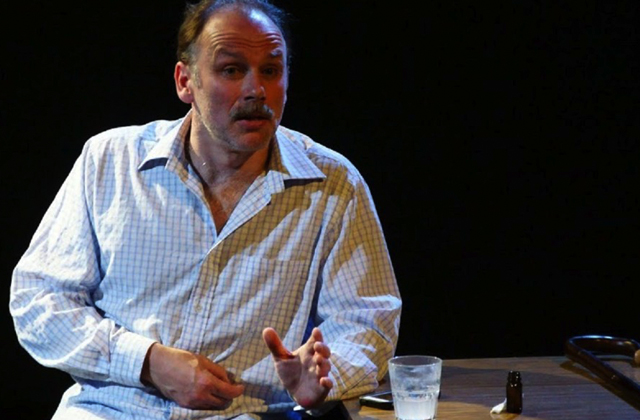 One of Ireland's most successful living writers, Eoin Colfer (Artemis Fowl, the Hitchiker's Guide to the Galaxy series) lends his signature wit to a new one-man show which premiered last year at the Theatre Royal in Waterford. Undeniably morbid, but still funny and moving, My Real Life depicts one man, Noel, leaving a rambling voice message to his best friend in relation to the arrangements for his own funeral after he has decided to end it all. Noel is played by the peerless Don Wycherly whose sparkling list of film credits include Sing Street, Moone Boy, Perrier's Bounty, Father Ted, Bachelor's Walk and Veronica Guerin. Don, as Noel, takes us down a winding road of memories, both good and bad, as he patiently waits for his overdose on MS medication to kick in and the curtains to fall one last time. The talent exuding from both performance and script in My Real Life makes it a rare, life-affirming experience you won't soon forget.
As you can see, there's something for all theatrical tastes going on at Pavilion - and that's just in February! Be sure to secure your seats sooner rather than later, as these brilliant shows are sure to sell out. Remember: booking with us online is always at no extra fee.