5 Reasons To See 'Guess How Much I Love You & I Love My Little Storybook'!
26 October 2015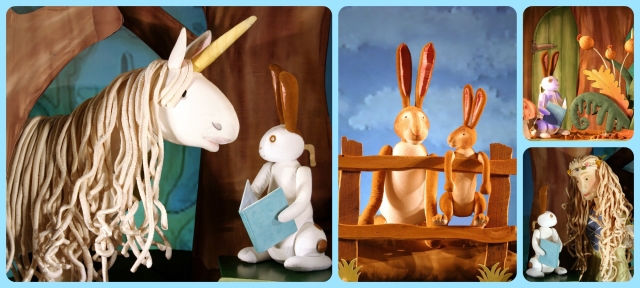 Reason 1:
This is the perfect mid-term treat for the family!
If you come see the show on Monday or Tuesday, the fun doesn't stop there! There's loads of fun activities your little hares can do at home during the school holidays.
Click here to view the activities.
Reason 2:
Tired of being couped up in the hosue in this weather? Kids bored and going mad to get out?
Well this will be just the ticket to lift their spirits and keep them entertained during the bank-holiday.

Reason 3:
'Guess How Much I Love You' is one of the most popular children's books of all time and is a bedtime favourite for many children and parents around the world
!
Now you can see it come to life, live on our stage featuring all your beloved characters.

Reason 4:
There will be a post-show Q&A with the performers! After the show, the kids will be able to interact with the characters and ask all their burning questions!
Reason 5:
Come and create a memory together on the occasion of this beautiful book's 20th Anniversary.
Celebrate the joy of read
ing through a whimsical menagerie of animals and imaginary creatures.
So come on down to Pavilion Theatre and see this delightul and magical show!
Mon 26 Oct, 4pm & Tue 27 Oct, 11am
For more information or to book your tickets online, click here