7 Reasons Why You Should See Bailed Out!
14 September 2015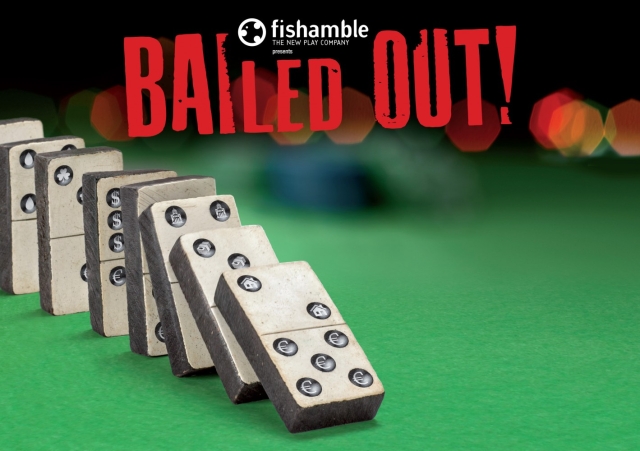 Bailed Out! presented by Fishamble is a must-see this Dublin Theatre Festival in Dún Laoghaire. If you're still on the wall about coming, we have 7 reasons to help change your mind.
1. The Bailout is Ireland's greatest economic tragedy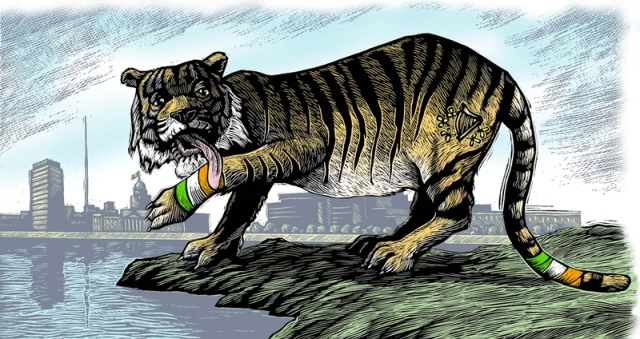 The Bailout is a pinnacle moment in the development of the Irish state, and psyche. The Celtic Tiger created wealth and opportunity through new houses, loans, mortgages, and investment. But when the crisis hit and the cracks began to show, the system eventually collapsed. This has led to a myriad of economic, political and social problems in Ireland that have scarred a generation of our citizens, both young and old. Bailed Out! fills an important gap left by Ireland's artistic community who have yet to address this seminal event in significant detail. For this reason alone, it is unmissable.
2. There's 5 top class actors involved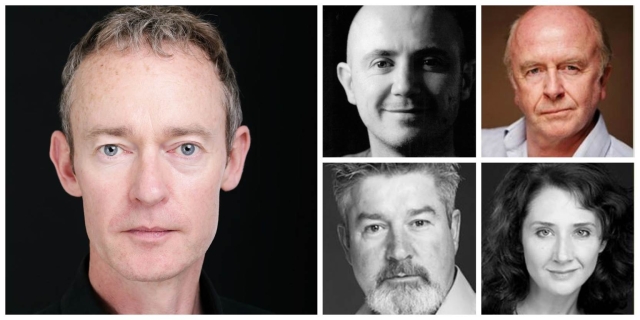 Stellar is the word that comes to mind when one thinks of the cast of Bailed Out!. It consists of Denis Conway (Alexander, The Gigli Concert, The Walworth Farce, Intermission), Peter Daly (Guaranteed!, Jezebel), Peter Hanly (Braveheart, Ballykissangel) , Mark Lambert (The Tudors, Frost, Veronica Guerin) and Ali White (Any Time Now, Borstal Boy). They have all featured in either Abbey, Gate, Gaiety or Rough Magic shows and some have won Irish Times Theatre Awards.
3. It's being presented by Fishamble : The New Play Company
As one of Ireland's most established theatre companies, Fishamble knows how to put on a good show. Fishamble's awards include Fringe First Awards (becoming the first Irish company to win two consecutive Fringe Firsts at Edinburgh, in 2011 and 2012), Herald Angel Awards, Argus Angel Awards, Irish Times Theatre Awards, and 1st Irish Awards. Each year, Fishamble supports 60% of the writers of all new plays produced on the island of Ireland, typically about 50 plays per year. As Brian Friel aptly says: "Without them [Fishamble], Irish theatre would be anaemic."
4. Michael D. Higgins and Fintan O'Toole loved Colin Murphy's last show, Guaranteed!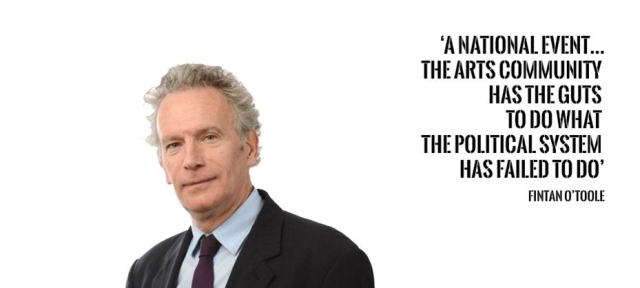 Michael D. Higgins, Ireland's favourite political figure, described Colin Murphy's previous play Guaranteed! (which dealt with similar themes) as "a very fine treatment of a complex topic." While Fintan O'Toole said, 'It's a cleverly crafted farce that makes us laugh til it hurts… It is, in the proper sense, a national event, a piece of theatre that performs a real public service… The arts community has the guts to do what the political system has failed to do." Not too shabby, aye?
5. It's a part of the Dublin Theatre Festival
Join the Pale in celebrating our rich dramatic tradition by going to Bailed Out! at Pavilion Theatre. Whether you're a regular, an odd timer or a once-in-a-blue-moon attender, we recommend this show. It is accessible, relevant to our modern lives and full of intrigue and introspection.
6. It's been co-comissioned by the Pavilion Patron Donation Fund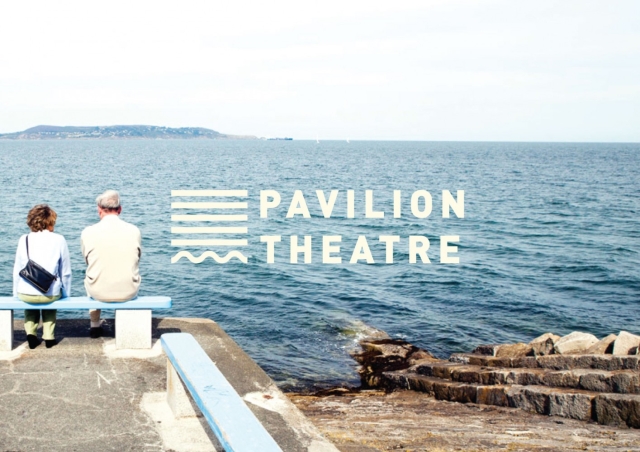 A significant proportion of the funds invested in this project have come from Pavilion Theatre's Patron Donation Fund; a fund set up in 2012 to support and nurture artistic talent. So why is this important? Well, you, the patrons, paid for this show to be created. So why not come and see it?
7. The show is being directed by Conall Morrison, one of Ireland's best directors
Acclaimed writer and director Conall Morrison is one of our most prolific and accomplished artists. He has worked for the Abbey (Sive, Translations, The Last Days of a Reluctant Tyrant, The Big House, The Importance of Being Earnest, The Bacchae of Baghdad), the RSC (Macbeth and The Taming of The Shrew), the English National Opera (La Traviata), and the Royal National Theatre (Tarry Flynn), and was an Associate Artist of the Abbey in 2008.