Hooked! - An Interview with Steve Blount & Seána Kerslake
07 October 2015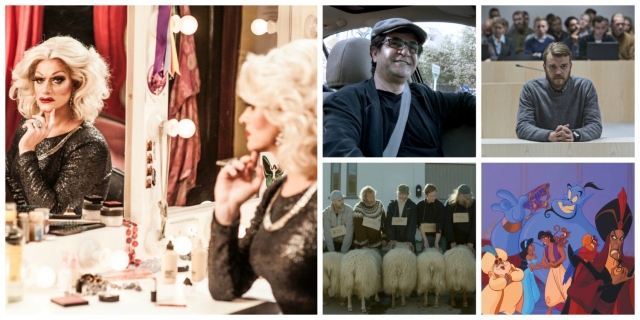 Why not give us an idea of what Hooked! is about?
Steve Blount: The lives of 3 people colliding and coinciding in small town ireland .... light and dark.
Seána Kerslake: Hooked is about a rural town in the South East of Ireland. My character Lydia moves in down the road from Tom and Mary, she's not exactly welcome and soon all their dirty laundry is aired out. Its a play about people, that no one is purely bad or good and how events in your life shape you. It explores the connection between parent and child and much more in between.
So Hooked! is a bit of craic then?
Steve Blount: Expect the unexpected. Some lovely humour.
Seána Kerslake: In saying all that, yeah it's definitely a bit of craic and you are guaranteed to be laughing.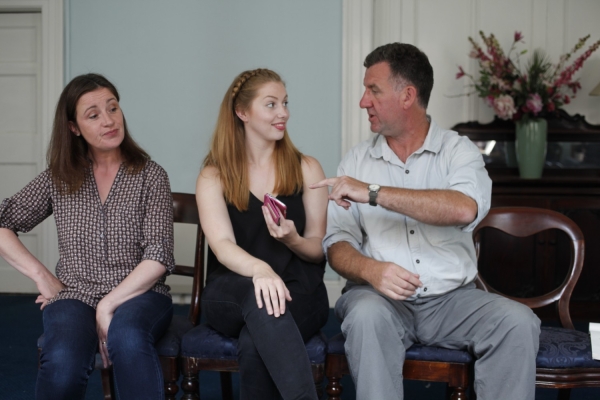 Would you bring your Mammy to Hooked!?
Steve Blount: Already have.
Seána Kerslake: Defintely! My mam has been a numerous amount of times. As long as they don't mind a bit of bad language. It's a great one for the daddy's too.
What's your favourite line in Hooked!?
Steve Blount: That would be giving it away!!
Seána Kerslake: There are so many good lines that you can take away from the show. If I told you some of my favourite lines they would make no sense or would ruin the plot altogether.
Do you and the other actors work well with each other?
Steve Blount: Well there's only one answer to that! Yes!
Seána Kerslake: I feel we work well together. We had a great time in rehearsals getting to explore and shape a brand new play. Tina, Steve and Don had me cracking up constantly. I'm suprised I haven't been in trouble for it yet. It was nice to come back to the same people for a second run of Hooked.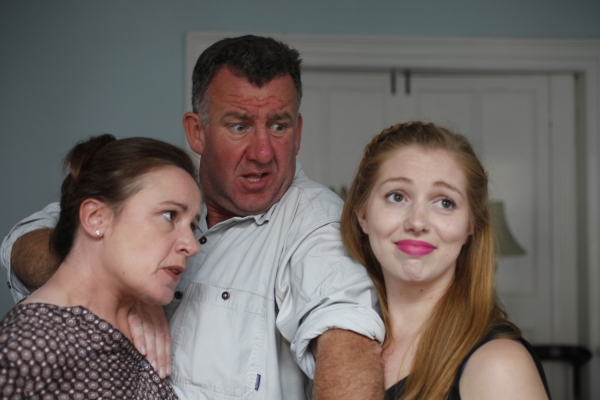 Do you like your character in Hooked!?
Steve Blount: Tom is a great character to play. Likeable despite his flaws. Has some great lines and some surprising characteristics.
Seána Kerslake: I do like Lydia. When I first read the script I was drawn to her as she's a complex creature and I wanted to try figure out where she was coming from. Which is good because she is still figuring that our for herself too.
Is it weird acting out someone else's sense of humour?
Steve Blount: No.....any humourous journey is a fun discovery as long as the audience connect with it. If it translates and transfers then it's funny. Universally.
Seána Kerslake: It is because often it can be very different from your own. Lydia isn't the funniest person but she defintely loves to laugh.
And finally… Could you try to describe Hooked! in a sentence?
Steve Blount: A story well told from different points of view that speeds to an eventful conclusion....with plenty of laughs along the way.
Seána Kerslake: If you keep your mouth shut you won't get caught.
Hooked! plays in Pavilion Theatre as part of Dublin Theatre Festival on Thursday 8th and 9th of October. Book Now.