Interview with Federico Albanese
05 April 2018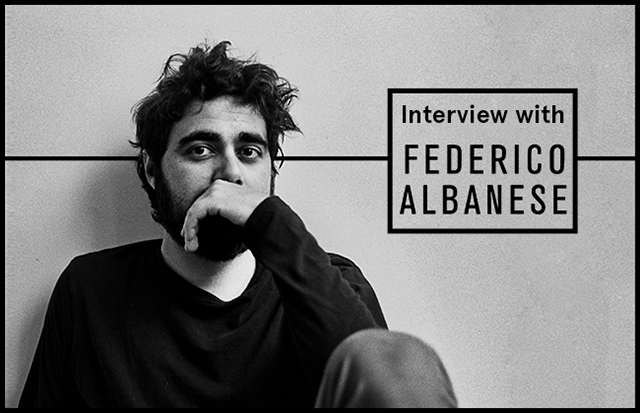 Perfect for lovers of Ólafur Arnalds, Nils Frahm, Max Richter and Jóhann Jóhannsson, Federico's delicately emotional music is absolutely mesmerising. With his only Dublin date for 2018 coming up he kindly agreed to answer a few questions for us.
_________
How would he desciribe his new album, By the Deep Sea in 3 words?

I can try but trust me is very difficult. I would say, modern, deep, evolving.
On the process of creating the album...

By The Deep Sea is a record that comes from a certain urge to translate in music part of my own experience, put it down to paper, so to say, a sort of musical diary if you want.
I've realized over the years how music became more and more a vehicle I've chosen, maybe subconsciously to communicate feelings and emotion that are rationally difficult to reach, even for myself.
So the process itself strongly differed from the previous albums [2014's The Houseboat and the Moon and 2016's The Blue Hour] as they were more linked to a specific concept when this one is more like a spontaneous flow.
On his musical influences...

There are many, for sure. In the musical world I can name people like, Brian Eno, Nino Rota, Television, Traffic, italian songwriters such as Lucio Dalla, Rino Gaetano and Fabrizio De André.
As for other form of art that inspired me, Romantic poets and visual artists, such as Lord Byron, Turner and many more.
On translating his albums into a live concert setting...

I try to keep it as spontaneous as possible, I have more or less the same set-up I use while recording or producing.
I also like to see how the audience react and interact with me, in the end a concert is made by the performer and the audience together, I try to create a connection between us and let the music flow naturally.
What's he working on right now?

For the moment I'm very much focused on the tour, as it's the biggest for me so far and I really wanna do the best that I can every night!
And I´m so much looking forward to be back in Dublin by the way, I still remember the concert 2 years ago [also at Pavilion Theatre] as one of the highlights of the last tour!
_________