Interview with Sonya Kelly (Druid's Furniture)
22 February 2019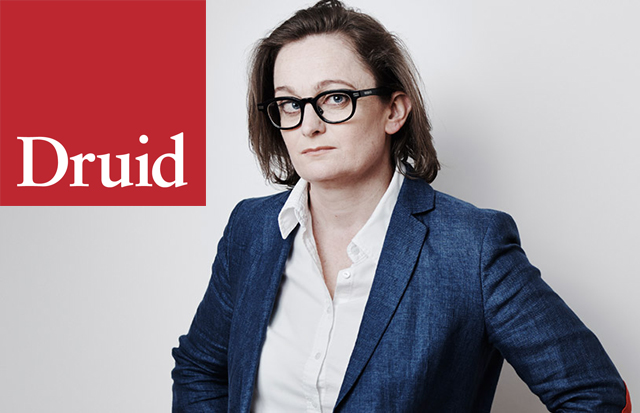 Furniture
,
Druid Theatre Company's
lighthearted new comedy play, is coming to Pavilion Theatre from
Wed 20 – Sat 23 Mar
as part of a national tour following its sold-out run at Galway International Arts Festival 2018.
We had a chat with playwright Sonya Kelly (The Wheelchair on My Face, How to Keep an Alien) about the show, her career and working with Druid…
_______________________
PT: How would you describe Furniture in three words?

Hilariously doublereupholstered theatricalnessity.
Were you drawing on your own experiences with furniture when you wrote the play?

Yes. Much of the play is drawn from actual moments and experiences. The great thing about theatre, is you can relive a memory the way you hoped that'd have happened at the time. Five real people can become one character.
There is a speech Niall Buggy has at the end as his character wonders where all his lovely things will go when he is gone. That speech is inspired by a will reading I was present at, at the age of twenty-one. After the reading, everyone went to their item to take it away. In that minute, I watched a room that had stayed stock still for over seventy years disperse into car boots in a minute. It was chilling. I guess I have been waiting a long time to find somewhere to put those feelings.
How did the experience of writing Furniture differ from your solo work?

Well, writing
Furniture
was like a long lesson in unlocking the magical mystery of dialogue.
Dialogue is essentially transactional. As humans, we make noises to get stuff from each other. Sometimes we succeed, sometimes we fail and the result is either tragic or heroic. The tension it creates is what makes it exciting. Writing for actors is a thrill that by far exceeds performing myself.
In
Furniture
Druid have engaged six of the best comic actors I have seen in this country [
Niall Buggy, Kate Kennedy, Garrett Lombard, Ruth McGill, Rory Nolan and Helen Norton
]. It is a privilege to have them do it and not to be in it!
How did you first become involved with Druid?

I first auditioned for Druid back in 19…ahem. It was a play called The Way You Look Tonight. I got the part which was a pretty big break for me out of college.
I also had the honour of slathering myself in mud and stepping into the role of Sara Tansey in The Playboy Of The Western World or what I refer to as the Cillian Murphy/Anne-Marie Duff version. I turned thirty on that tour and Cillian knocked on my dressing room door with a birthday cake.
Then two years ago, I sent
Furniture
into Druid's open call for submissions. They picked it up and here we are.
Are you working on anything new right now?

I am working on three new projects but sadly I am not allowed to talk about any of them yet but keep your eyes peeled, except at night when you can shut them.
_______________________
Tickets for
Furniture
are available now with
free booking online
from our website or, alternatively, by calling our Box Office on
(01) 231 2929
.