Interview with Stephen Jones (From Eden)
16 November 2017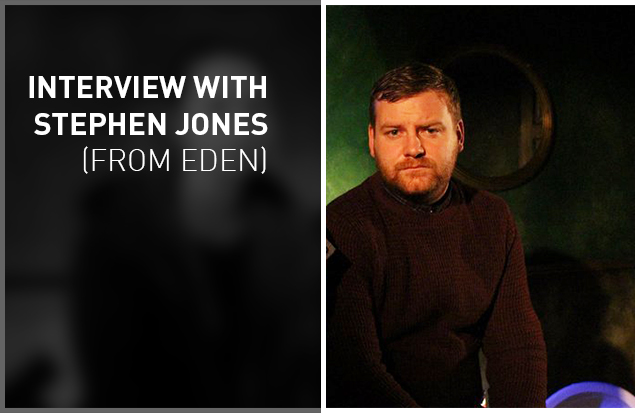 From Eden (Sun 19 Nov)
has already won rave reviews, audience acclaim and a Steward Parker award, and now playwright
Stephen Jones
is bringing his hit play to Pavilion Theatre.
Featuring Stephen (Red Rock, Love/Hate) and co-actor Seána Kerslake (A Date for Mad May, Can't Cope Won't Cope), it's a beautifully written and delicately performed piece of theatre.
We were lucky enought to chat with Stephen about the play, his career and Hozier ahead of his trip to Dún Laoghaire...
________________________
If he had to describe From Eden in three words they'd be...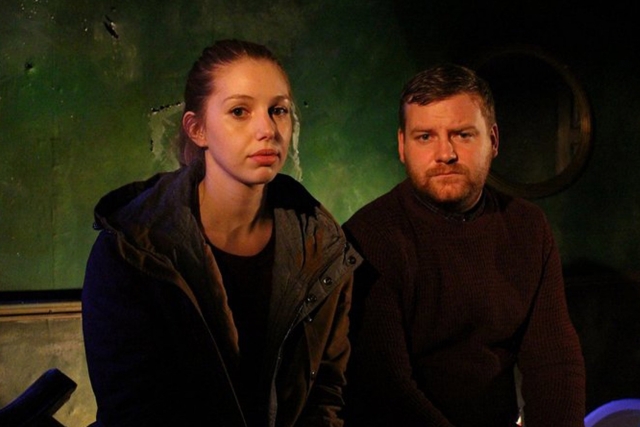 Heartfelt. Honest. Hopeful.
On the themes explored in the play...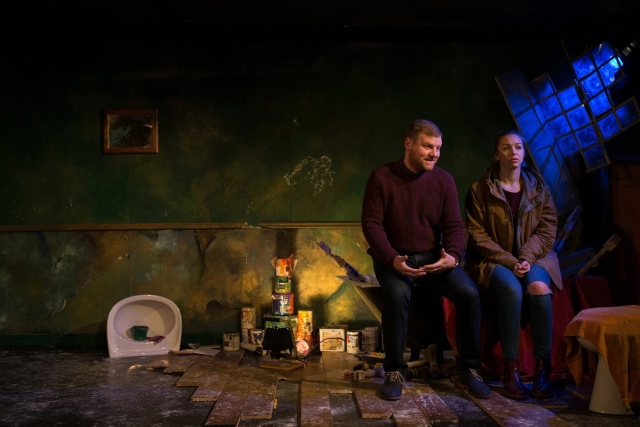 The play explores the themes of loneliness, isolation within family/society and mental health issues. I always think the best way to talk about these sensitive issues is to firstly use humour to ease people into the story and let them see the characters as real people and secondly the piece has to be real and truthful when it comes to the hard subject matter.
The characters of Alan and Eva in the play are strangers but they reveal things to each other the have never told anyone. As a writer and as performers we have to be brave and go to the dark places inside these characters so that audience members who have been there themselves can feel its honesty and audience members who haven't been there can get a new insight to what that must be like for people.
On meeting his co-star Seána Kerslake "for the first time" with each performance...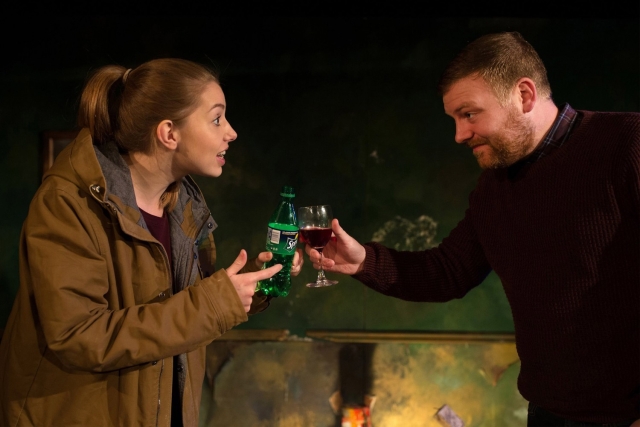 Before each performance we have a little ritual where we remind each other that we (our characters) have never met, we are hearing it all and saying it all for the first time. It's all about really listening to each other and really trying to be in the moment (to use that acting cliché… sorry, but it's true!).
On his play's connection to the song "From Eden" by Hozier...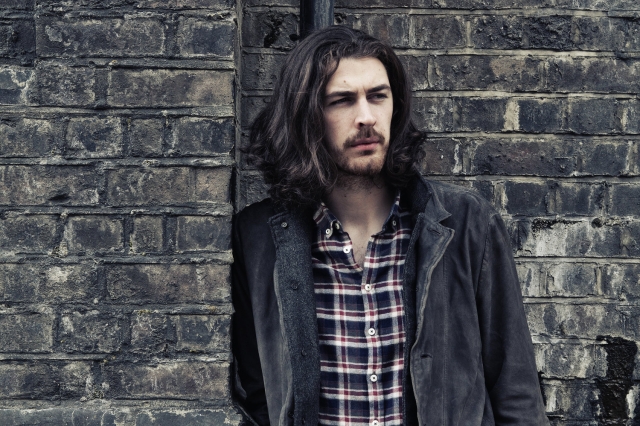 I have always stolen titles from songs because I enjoy listening to music as I write and musicians usually think of great titles! Hozier's song struck a chord with me straight away.
I was developing the idea for the play and I knew it would be about two strangers who were a bit damaged by life but who would meet and in a very small way they would become a little beacon of light for each other. The first line of the song is "Babe, there's somethin' tragic about you, somethin' so magic about you…" and it's almost like that is how the characters feel about each other. It's okay to be a bit broken. There is a light somewhere.
Also, the play explores ideas around religion and faith and the big questions of life but it all happens in a bathroom under renovation. This bathroom becomes like an "Eden" for the two characters but when they leave it they know it's okay that the world outside or even they themselves aren't perfect. They accept that.
So subconsciously Hozier's song indirectly influenced the play a lot! I probably owe him some royalties or something. Also, I was able to have fun calling my characters Alan and Eva!
On the experience of performing in his own work...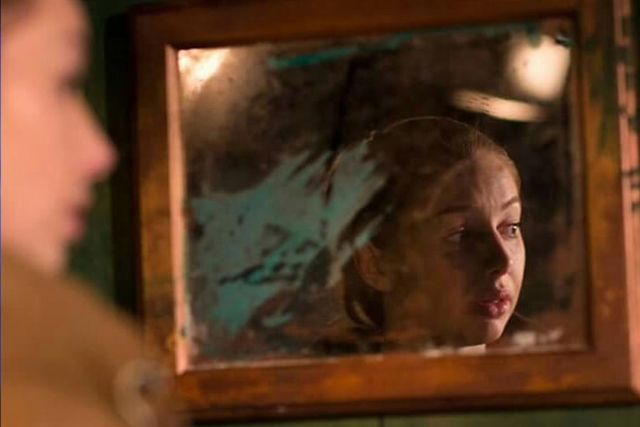 Myself, Seána Kerslake and director Karl Shiels had conversations very early in the process and we were pretty ruthless making cuts and tweaks all the time. I'm a big fan of my red pen and I often think new writing is overwritten. You can't be afraid to make cuts.
We got
From Eden
to a place we were really happy with but it's always evolving. Because the piece is very naturalistic and conversational we have license to put it extra little words or reactions, but it hasn't changed much from our first performance over 2 years ago.
The strange thing is that I don't remember writing it so I'm saying lines or hearing lines and part of my brain thinks "Did I really write that? I haven't a clue where that came from".
On future projects...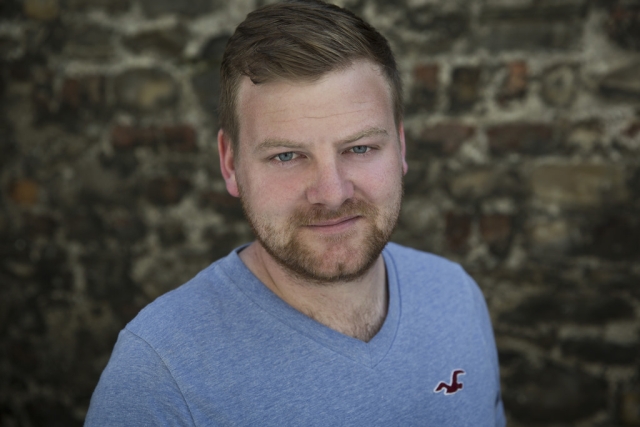 I have just finished writing a
brand new play
. It's very much along the same lines as
From Eden
, it explores some of the same themes but in a slightly different way. I'm hoping people will see that somewhere in 2018.
I'm also writing a screenplay but it's in the very early stages. On the acting front I'm about to appear in the RTÉ 2 comedy Nowhere Fast and I will be in the movie Dublin Oldschool which is due for release next year!
________________________
From Eden (Sun 19 Nov)
comes to Pavilion Theatre for one night only and tickets are selling fast. Book yours on our
website
(free booking online),
drop in
or call our Box Office on
(01) 231 2929
.