March Must-Sees At Pavilion
28 February 2017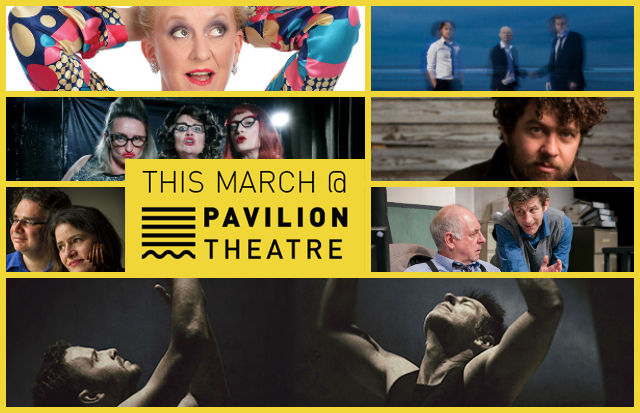 Whether you want to laugh yourself silly, soak up timeless music, lose yourself in dance or experience thought-provoking theatre, it's all happening at Pavilion this month. Let's take a closer look all the fantastic events that are coming up in March.
_________________________________________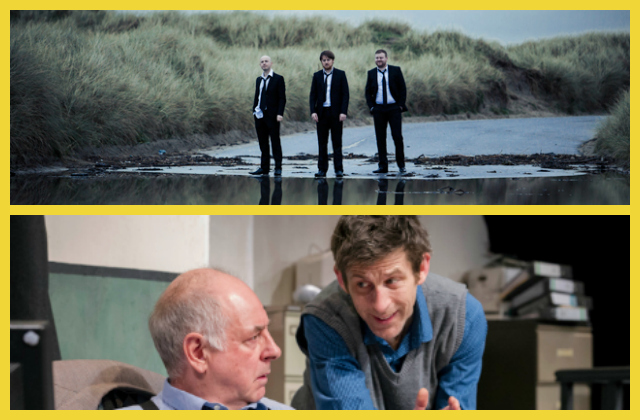 We've got two plays by Ireland's leading playwrights on offer this month.
First,
This Lime Tree Bower
by
Conor McPherson
(Tue 7 & Wed 8 Mar).
The Weir
took Dún Laoghaire by storm in 2016 with a two-week run at Pavilion, and we're delighted to have McPherson's work back on our stage. Featuring a stellar cast of
Peter Daly
(
Swing, Guaranteed!
),
Stephen Jones
(
Love/Hate
) and
David Fennelly
(
Fishes
), McPherson's words are in very capable hands.
Johnny I Hardly Knew Ye
by Jim Nolan
(
Dreamland
,
The Black Pool
) arrives a few weeks later (Thu 30 & Fri 31 Mar) The small town of Inishshannon is making preparations to celebrate its tenuous connection to the events of 1916, while the editor of the Inishshannon Chronical (
Garrett Keogh – The Weir
) has to grapple with the meddling influence of a media giant which has just bought out the newspaper.
Johnny I Hardly Knew Ye
will delight audiences with its authentic performances and sharp, perceptive commentary on Irish life.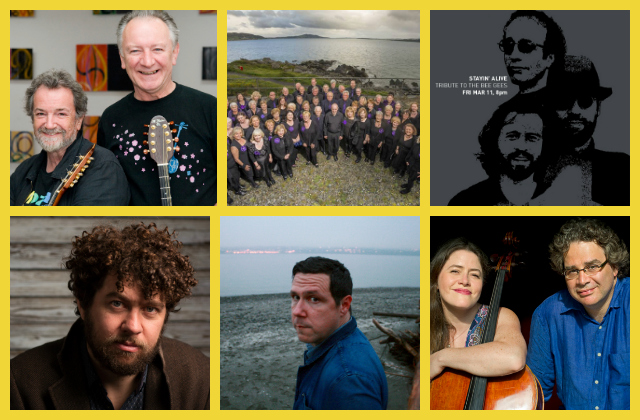 Looking to see more music in one of Dublin's most intimate venues? We've got some fantastic musicians coming to Pavilion in March.
First off,
Andy Irvine and Dónal Lunny
will be playing to a SOLD-OUT audience (Fri 3 Mar). The
Gateway Singers,
all the way from Donegal, are singing in aid of Irish Guide Dogs for the Blind (Sat 4 Mar) and
Stayin' Alive
, the quintessential
Bee Gees
tribute act, join us on Fri 10 Mar.
Declan O'Rourke
is renowned for his storytelling ability, soulful voice and Dublin charm. On Thu 16 Mar he returns to Pavilion with an intimate solo show. And why not spend your St. Patrick's Day in the company of one of Washington's finest exports; singer-songwriter
Damien Jurado
. And finally, join
Emmanuelle Bertrand (cello) and Pascal Amoyel (piano)
for an unforgettable of evening of Liszt, Brahms and more (Tue 28 Mar)
.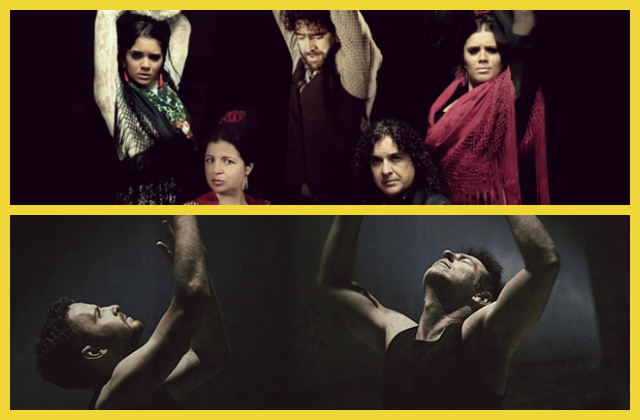 We've a few treats in store this month for dance lovers...
Generaciones
brings together two Sevillian families for one incredible night of gypsy flamenco (Tue 21 Mar). With authentic costume, traditional Spanish song and world-class flamenco dancers,
Generaciones
will be bringing all the passion of Seville to Dún Laoghaire.
Lïnger
is unlike anything you've ever seen before. Featuring
ex-Riverdance principal Breandán de Gallaí
and
Nick O'Connell
, the show goes beyond dance to include music, photography, film and movement (Wed 29 Mar). The performers explore themes of ageing, identity and sexual identity during this "duet for two male dancers". With traditional Irish music jostling for space alongside tango, jazz and classical,
Lïnger's
soundtrack is as unconventional as its subject matter.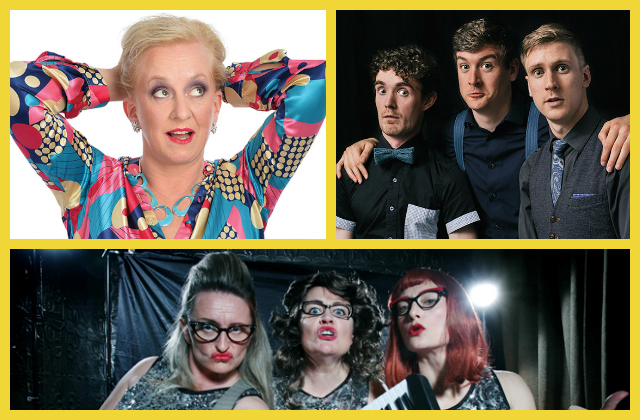 We know laughter is the best medicine, so we've lined up some great comedy shows for March.
Following her sell-out Pavilion performance last September,
Fascinating Aïda's Dillie Keane
is back for a fabulous, raucous, utterly hilarious cabaret (Thu 2 Mar). YouTube sensations
Foil Arms & Hog
have become the undisputed kings of sketch in Ireland, and now they're taking their show
DoomDah
to Pavilion for two SOLD-OUT performances (Sun 5 & Thu 9 Mar). Half comedy, half music, all glamour –
The Nualas
(Sat 11 Mar) are back! In
All Spanxed Up
the trio will be tackling issues like Trump, weight-gain and nylon tights.
DLR Mountains to Sea Book Festival - BOOK NOW
Mountains to Sea book festival will also be taking place in March so make sure to take a look through the full range of authors and speakers
here
.
_________________________________________
Booking online at
paviliontheatre.ie
is always free and available 24/7. Alternatively our box office is available to take bookings and questions after 12pm daily on (01) 231 2929.