New Year, New Pavilion!
19 January 2018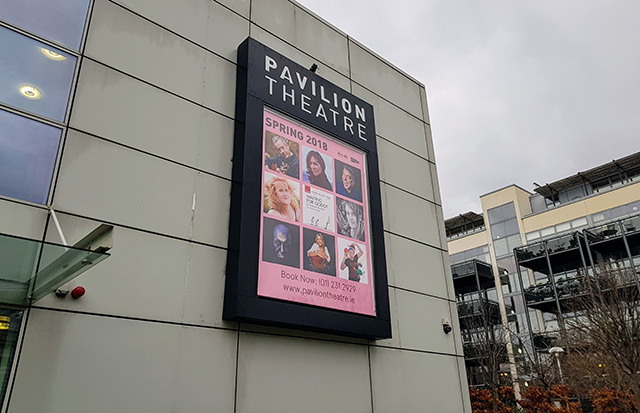 Part of maintaining our reputation as one of Dublin's finest venues is making sure that our building is in the best shape it possibly can be. With that in mind, we've been busy nipping, tucking and carrying out all manner of upgrades to Pavilion Theatre the past few months.

We love packing our schedule with events, but you may have noticed that Pavilion was "dark" during August 2017 – the reason being that for a large part of that month, we had no stage whatsoever!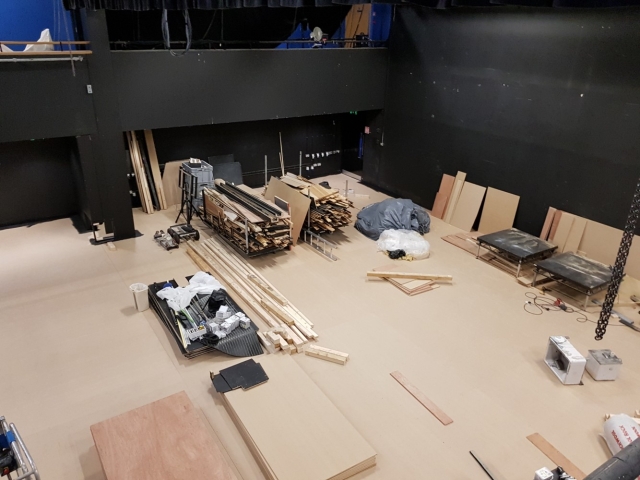 Our brilliant team of technicians set about fitting our entire auditorium with a brand new, squeak-free floor. For a while the auditorium we know and love was almost completely unrecognisable, as you can see form these photographs. The results were definitely worth the wait, though. It was certainly no mean feat but we couldn't be happier.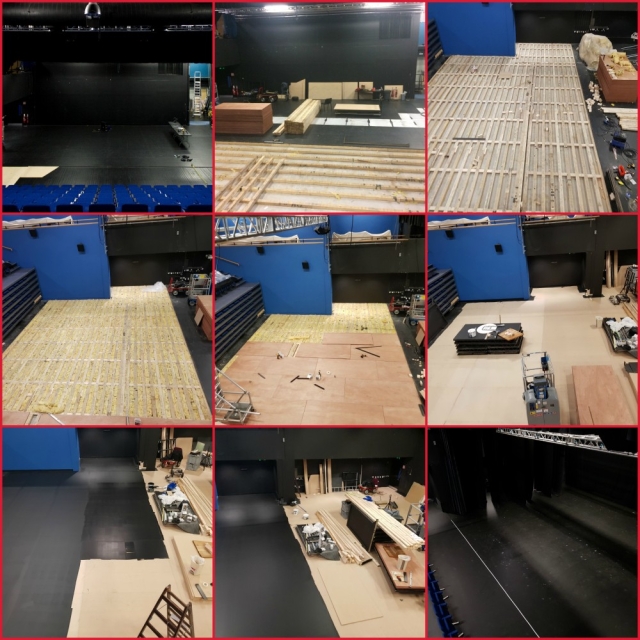 You may also have seen our gorgeous new signage, visible right above our door and all around the building. It's uniquely ours and that's why we love it.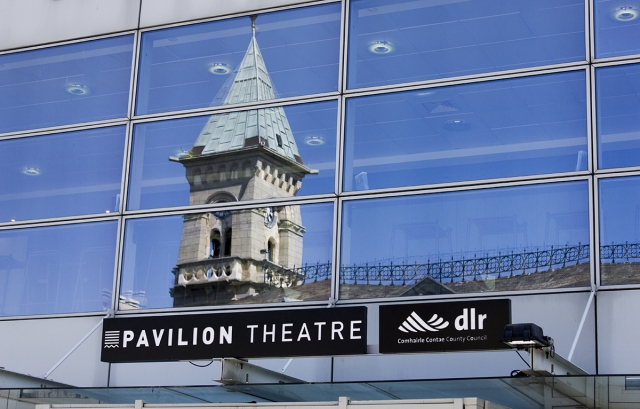 Plus, more importantly, it helps our patrons find their way around – in English and as Gaeilge!

For a lot of people, our street-level light boxes have become the quickest and easiest way for them to find out what's happening at the theatre as they walk by. We've added a little of our own personality to these displays with Pavilion Theatre branding.
The most recent addition to Pavilion is possibly the most impressive of all: our new building banner. This was a long-term project begun in September 2017 which saw scaffolding overtake half of our façade. We were looking to replace the wall-hanging style of the past with a permanent, enclosed, weatherproof poster box affixed to the front wall.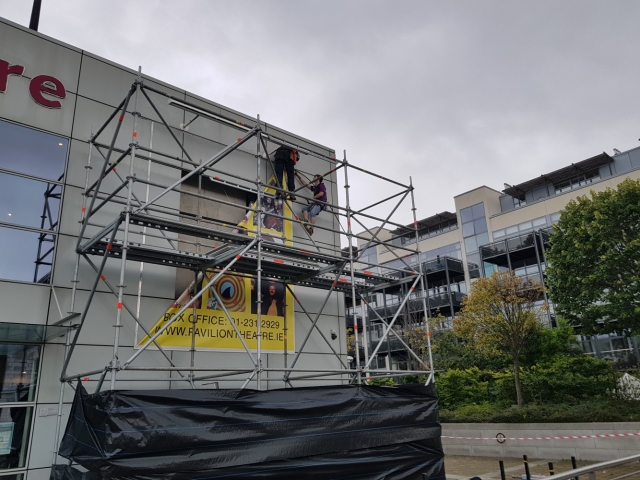 With great fanfare and following months of hard work, the sign was finally revealed to the world in December. With its commanding art deco style and prominent Pavilion Theatre branding, we think it makes a fantastic addition to our building.
Beautiful as it is, the sign is not the end of the story! Very soon we'll be fitting in lights so that passersby in Dún Laoghaire will always know about the most exciting events coming to DLR's municipal theatre, even in the dead of night.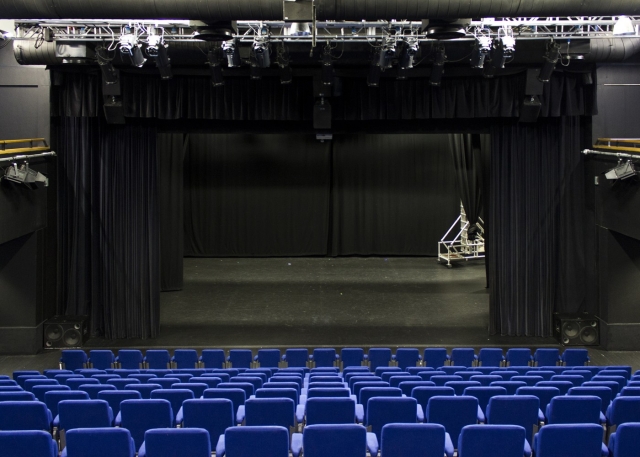 The unwavering support of DLR County Council as well as the Department of Culture, Heritage and the Gaeltacht is what allows us to continue making Pavilion a state-of-the-art venue, so thank you to all of those who made these renovations possible.