Patron Donation Artist Bursaries 2017 - Announced
09 February 2017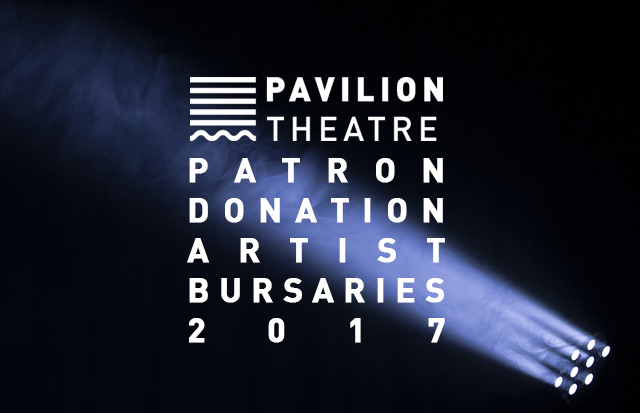 At Pavilion Theatre we do all we can to support new writing and fresh, creative thinking. With that in mind, we're delighted to announce the recipients of our Patron Donation Artist Bursaries for 2017.
These bursaries have been made possible thanks to the generous, voluntary donations of Pavilion patrons booking their tickets online at paviliontheatre.ie. Their contributions are allocated to a special artists' fund to enable the creation of new work and to support the development of artists.
Now its third year, this programme has already helped finance numerous projects including Culture Night, Colin Murphy's Bailed Out!, Monkeyshine Theatre's Little Light and the wonderful History of the Pavilion exhibit by Kate Heffernan.
Our judging panel has pored over many exemplary applications in the past month and came to its decision only after a significant amount of discussion and deliberation. Here are the successful applicants for 2017's Patron Donation Artist Bursaries.
Recipients of 2017 Bursaries:
Emmet Kirwan / ThisIsPopBaby, Margaret McAuliffe, Jacinta Sheerin, Anna Newell, Christian O'Reilly, Gillian Grattan, Janet Moran, Una McKevitt, Lords of Strut.
We are really excited to be supporting this group of artists and can't wait to see how their projects progress.
Keep an eye on our Facebook, Twitter and Instagram pages for future updates.
________________________________________________________________
They'll be joining our previous two groups of Patron Donation Artist Bursaries recipients, as follows…
2016: Noelle Brown, Stefanie Preissner, Abbie Spallen, Conall Morrison, Louise White, Andrew Flynn
2015 Bursaries: Kevin Gildea, One Duck Theatre Company, Luke Murphy, Replay Theatre Company, Sonya Kelly, Willfredd Theatre.