Pavilion Recommends: Yurodny
11 December 2017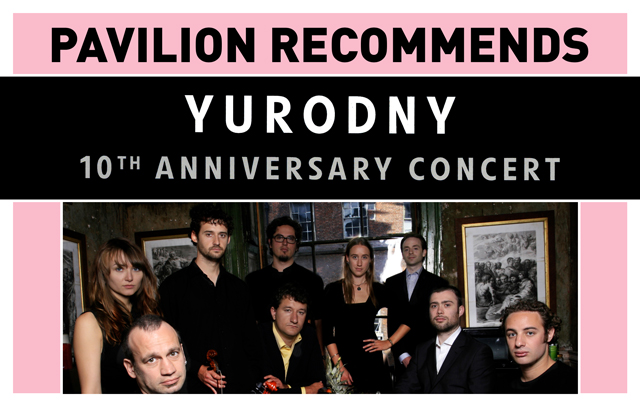 Celebrating their 10th Anniversary as an ensemble, the bewilderingly talentend
Yurodny Ensemble (Wed 13 Dec)
makes its Pavilion Theatre debut this month.

Their repertoire is inspired by traditional music from around the world (particularly Eastern Europe), with a generous helping of jazz and contemporary classical added to the mix.
With treasured musicians like Nick Roth, Kate Ellis, Cora Venus Lunny and Francesco Turrisi at the helm, they seamlessly bend a core group of strings and keyboard with the modern, rough edges of saxophone, trombones and drums.
What the press is saying

Yurodny
is quite possibly the first music act
ever
to feature in the Irish Times' highlights for both jazz and traditional in the same week! They've also gardnered high praise outside of Ireland for their forward-thinking performances.
"Such a talented, multinational group [...] promises to be something really special" - Irish Times
"It's wild, it's big, it's constantly changing... passion, loss and agony, intense, massively vivid, moving wonderfulness" - fROOT Magazine
"Sensitively arranged, dazzlingly executed pieces drawn from Klezmer, Macedonian, Romanian, Bulgarian and Serbian folk traditions" - Journal of Music
Be the first to hear a world premiere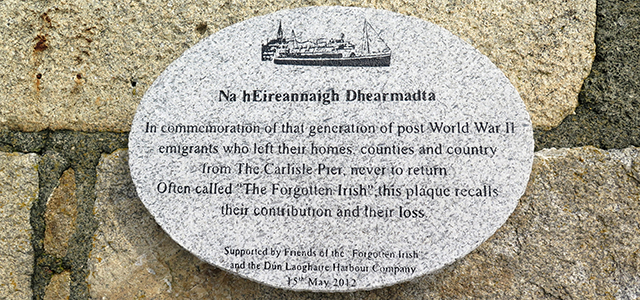 This special 10th Anniversary concert will feature a new suite entitled
WAVE
, commissioned by the
DLR LexIcon Musician-in-Residence Award 2017
and composed by
Nick Roth
.The music takes direct inspiration from the place it was written - Dún Laoghaire.
Composed for members of the
Yurodny Ensemble
, this new suite of music explores the significance of the port in the making of journeys, and asks wider social questions around the movements of peoples around the world.
WAVE was, in part, influenced by the 2012 Na hEireannaigh Dhearmadta plaque on Dún Laoghaire's East Pier, which reads,
"In commemoration of that generation of post-World War II emigrants who left their homes, counties and country from the Carlisle Pier, never to return."
Often called "The Forgotten Irish", this plaque recalls their contribution and their loss. WAVE is therefore not merely a movement of water, but also in this context becomes a movement of the hand in parting gesture, and often, historically, in a final farewell.
The perfect way to warm up this winter

Get out of the cold and join musicians who have proven their singular talent on Pavilion's stage already, be it with the
Irish Gamelan Orchestra
(Kate Ellis, Nick Roth) or
IMRAM's Bruce Springsteen Project
(Nick Roth).
Yurodny
is a whitle-stop musical tour of traditions from around the world that we can heartily recommend -
book now
.