Q&A with the Cast of What the Ladybird Heard - Live on Stage!
05 January 2018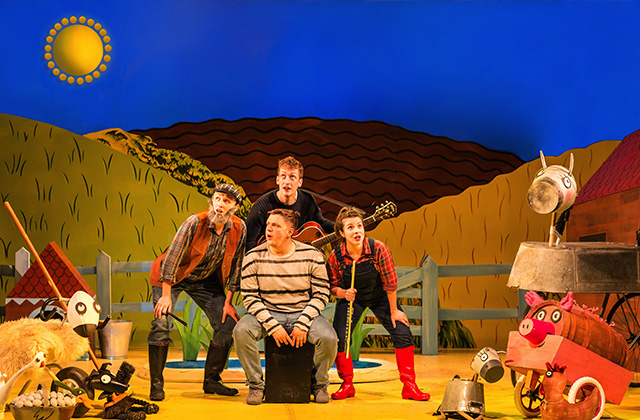 CAST LIST: Emma Carroll (Lily/Ladybird), Edward Way (Hefty Hugh), Emma Breton (Farmer, not pictured), Benedict Hastings (Lanky Len, not pictured) and Will Steele (Understudy and ASM).
We caught up with the cast of
What the Ladybird Heard - Live on Stage!
here at Pavilion, before their final few performances this weekend, to chat to them about the show and how they've found their time in Dún Laoghaire.
_______________
What's been the highlight of your time in Dún Laoghaire?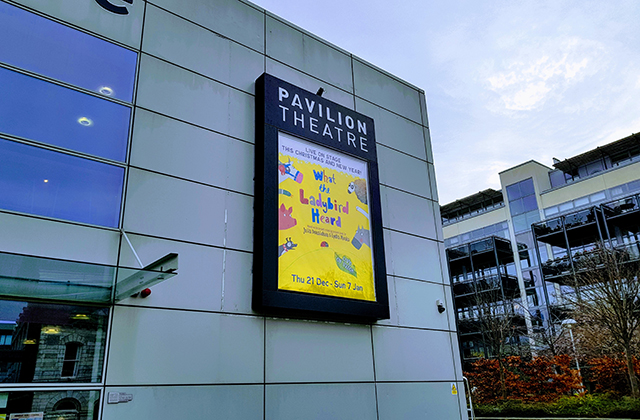 Emma C: I really enjoyed exploring the town and walking along the sea front to the James Joyce Tower.
Ben: My highlight was walking along the pier in the harbour.
Emma B: I've loved watching some brilliant live Irish music and dancing.
Edd: My favourite moment was swimming outside at the Forty Foot!
Will: When I stepped off the bus and in front of me was Pavilion Theatre and to the left was the beautiful pier and all the Christmas lights were everywhere. It was a wonderful greeting!
What is your favourite part of the show?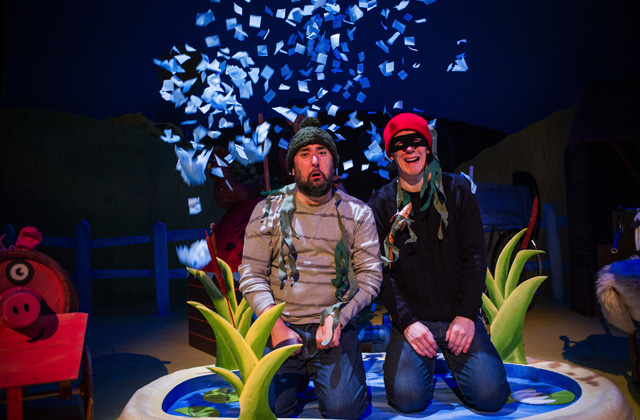 Emma C: I always enjoy the audience participation so my favourite moment is when everyone joins in the final song and shouts "hooray!"
Edd: When Lanky Len and I sing and dance our way through the song "Tools of the Trade".
Emma B: There's a moment when the Ladybird is dancing in the dark and I love doing it.
Ben: I like the bit when Hefty Hugh and I are hatching the cunning plan to steal the cow.
Will: When I come on as the policeman and arrest Hefty Hugh and Lanky Len.
If you were an animal on the farm, which would you be and why?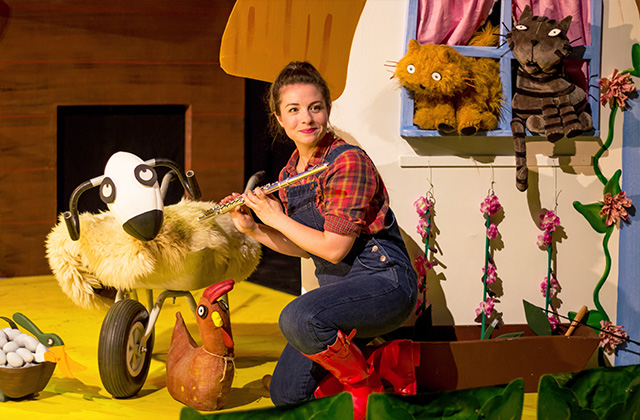 Edd: The Hog, because I, like it, eat everything else.
Emma B: The little frog in the pond, so I could sit and watch everything that's happening.
Ben: I'd be one of the cats because they get to lounge in the sun on the windowsill.
Will: The sheep, because he's very calm and when the sheep "baa"s it makes me laugh.
Emma C: I might be biased but I would always choose the Ladybird! She's small and very clever!
_______________