Reviews & Audience Reactions to Nirbhaya the play at Pavilion Theatre, Dún Laoghaire
24 July 2014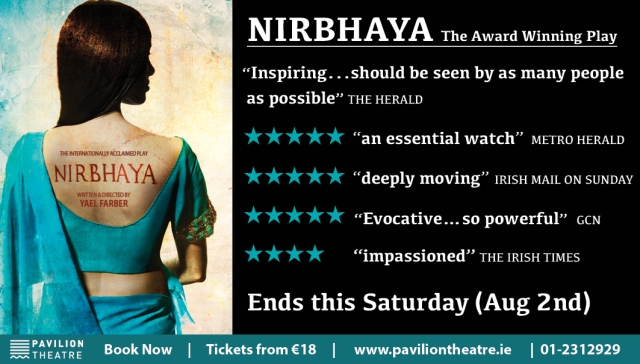 We've had a phenomenal response to 'Nirbhaya' - The Play.
Reviews of NIRBHAYA in the media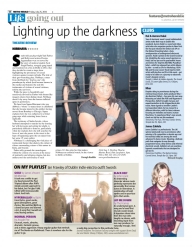 ★★★★★ Irish Mail on Sunday "deeply moving" Click to read review
The Herald "inspiring...should be seen by as many people as possible" Click to read review
Sunday Independent "Art of the highest order" Click to read review
Sunday Times "an important and affecting piece of theatre" Click to read review
'FEARLESS' Wall Campaign - ActionAid
ActionAid Ireland were kind enough to get involved during the run of this produciton and created a "FEARLESS" wall campaign on which the audience can break their own silence, share their thoughts or simply record their attendance.
The letters are filled in already so thank you to all who have participated. There's definitly still room for more overflow so drop into us to add your name to the piece.