The Royal Opera on Your Doorstep
26 January 2018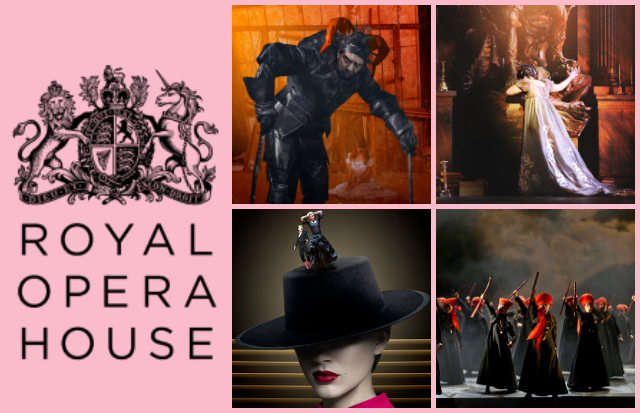 Pavilion Theatre is proud to present our second season of Royal Opera House cinema screenings, recorded in London and screened with high-definition picture and sound right here in Dún Laoghaire.
There are four fantastic productions to look forward to this season, each a no-expense-spared production featuring renowned singers, conductors and directors. Let's take a closer look at each one.
________________

Set in 16th Century Italy,
Rigoletto
tells the tragic tale of a court jester who is cursed for laughing at one his wicked master's victims. Things go from bad to worse when Rigoletto's master, the Duke of Mantua, seduces his daughter.
With conductor Alexander Joel and director David McVicar at the helm, this potent and tragic opera has never sounded better.
Cast: Dmitri Platanias, Lucy Crowe & Michael Fabiano.

A melodrama in the purest sense, Puccini's blockbuster adaptation of Sardou's La Tosca depicts the cat-and-mouse antics of republicans and royalists in 1800 Rome, with a beautiful opera singer named
Tosca
at the eye of the storm.
Israeli baritone-turned-conductor Dan Ettinger effortlessly commands Puccini's roaring score making this an unmissable night of musical thrills.
Cast: Adrianne Pieczonka & Joesph Calleja.

Carmen
is unusual in that its story deals with the lives of ordinary, downtrodden people – a betrothed solider who falls hopelessly (and disastrously) in love with a gypsy woman named
Carmen
. It is unusual, too, for the sheer number of iconic melodies contained within its score.
Czech wunderkind Jakub Hrůša – requested by orchestras in LA, Tokyo and now London – conducts.
Cast: Anna Goryachova & Francesco Meli.

As much for the theatre-lover as the opera-lover, this version of
Macbeth
blends Shakespeare's classic story of the bloody rise and fall of a Scottish warrior with an evocative Italian score.
This production, conducted by Sir Antonio Pappano (who was knighted for his contributions to music), draws from Verdi's expanded 1865 "Paris" version of the 1847 original.
Cast: Anna Netrebko & Željko Lučić.
________________