Tom Murphy - A Treasured Irish Playwright
07 October 2016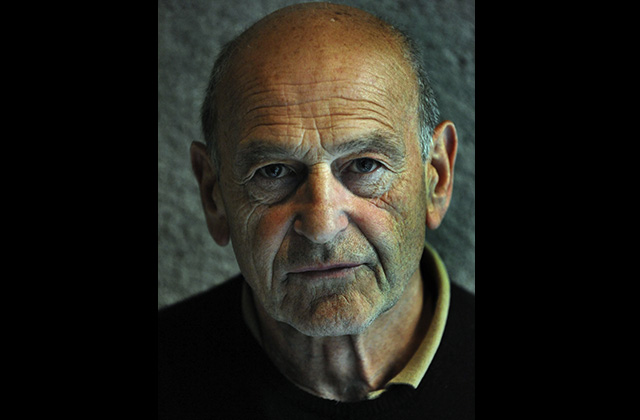 Bailegangaire by Tom Murphy is coming to the Pavilion stage Friday 7th and Saturday 8th October. This is one performance you really don't want to miss…
"A major play from a major Irish playwright, Bailegangaire is as complex and haunting as one of Yeats' later poems" The Sunday Telegraph
Bailegangaire was first produced in 1985 by Druid Theatre Company. More than 30 years on from its first production, Bailegangaire has established itself as a significant addition to Irish theatre, and Tom Murphy is considered by many to be Ireland's greatest living playwright.
Tom Murphy was a metal works teacher in Tuam, Co. Galway, and began writing in the late 1950s after his friend made the suggestion. "In 1958, my best friend said to me, why don't we write a play? I didn't think it was an unusual question, because in 1958 everyone in Ireland was writing a play".
His work is characterised by experimentation in form and content, ranging from the naturalistic A Whistle in the Dark to the spectacularly verbal The Gigli Concert and the lyrical Bailegangaire, with themes that include the search for redemption and hope in a world filled with suffering.
Bailegangaire is centred on Mommo who, night after night, repeatedly tells (but never finishes) the tale of how the town came to be known as Bailegangaire – the town without laughter. Following the themes of Murphy's work, Mommo's granddaughters Dolly and Mary have hope for a new beginning but yearn for an end to their grandmother's story so they can be free from the past.
"…few dramas come with as much power or urgency as Bailegangaire" The Ticket
Murphy's plays have been warmly received at Pavilion Theatre in the recent past. In 2009 The Gigli Concert toured to Pavilion after becoming a sell-out hit at the Galway Arts Festival. Homage was payed to Murphy in 2013 with the tour of Druid Murphy, which saw two of his plays performed at Pavilion Theatre – Conversations on a Homecoming and Whistle in the Dark.
Presented by Nomad in association with Livin' Dred Theatre Company, Bailegangaire is directed by Paraic MacIntyre and features a first-class cast, with Joan Sheehy as Mommo, Claire Monnelly as Mary, and Maeve Fitzgerald as Dolly. To conclude their five week national tour, for two nights only, Bailegangaire is coming to Pavilion Theatre on Fri 7 Oct & Sat 8 Oct.
Click here to book your tickets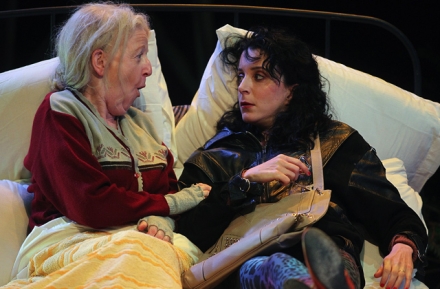 "Let ye be settling now, my fondlings, and I will be giving ye a nice story tonight when I finish this. For isn't it a good one?"