Interview with Cristian Enmanuel Dirocie (Francis Footwork)
07 November 2019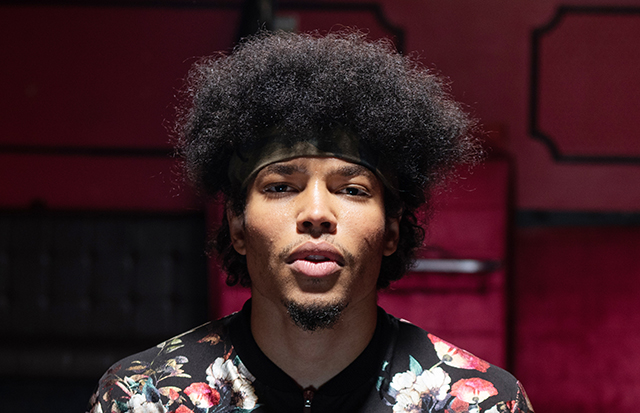 Hailing from the Dominican Republic, dancer Cristian Enmanuel Dirocie settled in Ireland with his family in 2014 and has since performed extensively, including performances at Dublin Fringe Festival with Human Collective.
Cristian kindly answered a few questions for us ahead of his appearance in
Francis Footwork
, the latest family dance adventure from
David Bolger
and
CoisCéim
- the creators of global smash hit
The Wolf and Peter
.
Could you describe Francis Footwork in three words?

Body, space and time.
How did you first become interested in dance?

I have always been interested in dance. Dance is a big part of our culture in the Dominican Republic. Traditional dances such as Merengue and Bachata inspired me to dance and create movement from a very young age.
My older brother Tommy Dirocie (who is also a dancer) and dance movies such as You Got Served, Stomp the Yard and Step Up made me become really interested in breakdancing, hip hop culture and its elements.
What does dance mean to you?

To me, dance means everything. Dance is freedom, dance is expression. It is passion, creativity. Dance is powerful. Dance is inspiring. Dance spreads joy, happiness and love.
Dance is a conversation between you and your higher self. And anyone watching you dancing your own dance can join that conversation either physically or emotionally.
That is what makes dance so beautiful: it's a feeling.

My role in
Francis Footwork
is RightBackAtYa, [protagonist] Francis Footwork's best friend.
RightBackAtYa is an extraordinary dancer who speaks through movement. Dance is his super power which makes him able to spread joy and happiness with everyone when he dances his own dance. But things quickly change when the story gets dark...
Any upcoming projects you can tell us about?

There are a few upcoming projects for next year with CoisCéim Dance Theatre & Human Collective Theatre Company. Nothing is fully confirmed just yet but 2020 is looking amazing. I am super excited for what's yet to come!
________________________________
A huge thank you to Cristian for taking the time to share his thoughts. You can see him in
Francis Footwork
on
Fri 8 & Sat 9 Nov
at Pavilion Theatre.
Tickets are available with
free booking online
or, alternatively, by calling our Box Office on
(01) 231 2929
.