Pavilion Recommends: Hitler versus Picasso and the Others
04 July 2018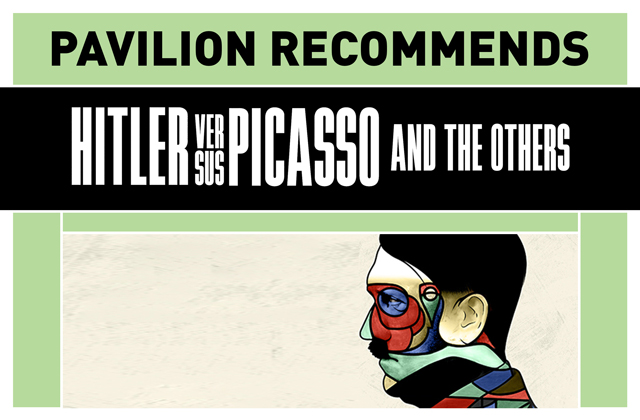 _________________
More than half a century after Hitler's declaration of war on "degenerate" art comes an event film that reveals secrets of the Fuhrer's treasure.
Introduced and narrated by Toni Servillo (winner of 2 European Film Awards and star of The Great Beauty, Best Foreign Language Film at Oscars 2014).
The Exhibitions

The documentary takes viewers on a cinematographic tour through stunning exhibitions.
"Degenerate Art" Munich, 9 July 1937
In 1937 an exhibition was held in Munich publically stigmatizing "degenerate art".
During that time, the confiscation of these priceless artworks began; the Nazi regime seized over 600 art pieces from various German museums and the homes of private collectors.
"21 rue La Boétie", Paris, March 2017
Anne Sinclair tells the story of her grandfather, Paul Rosenberg. He was a French Jew, a friend of famous artists such as Picasso and Matisse, and an extraordinary art collector.
In 1910 he opened a gallery in Paris where he collected works of 'degenerate art'. In 1942 he was deprived of his French nationality and part of his collection was stolen by the Nazis.
"Gurlitt Collection" September 2010
The final story brings us to 22nd September 2010. An elderly German gentleman, Cornelius Gurlit, was hiding some of the most priceless art treasures of the century, among them "Portrait of a Lady" by Matisse.
That particular painting had belonged to expert and lover of Impressionism, Paul Rosenberg. Cornelius' father, Hildebrand, was the famous "Hitler's Merchant".
The Artists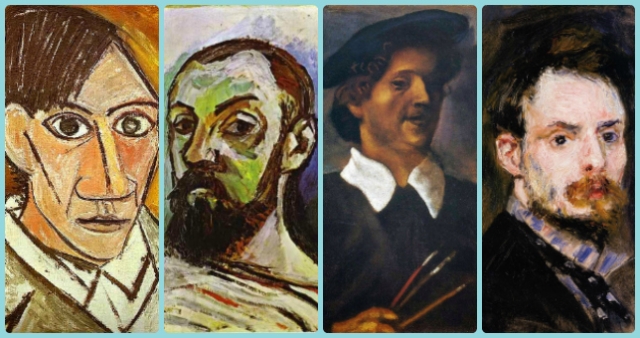 Pablo Picasso (1881-1973) was a Spanish painter, sculptor, printmaker, ceramicist, stage designer, poet and playwright who spent most of his adult life in France. He made significant contributions to both the cubist and surrealist movements and his "Guernica" is one of the most instantly recognisable painitngs in history.
Henri Matisse (1869-1954) was a French artist, known for both his use of colour and his fluid and original draughtsmanship. He was a draughtsman, printmaker, and sculptor, but is known primarily as one of the most prominent modernist painters.
Pierre-Auguste Renoir (1841-1919), commonly known as Auguste Renoir, was a French artist who was a leading painter in the development of the impressionist style. His depictions of everyday French
Marc Zakharovich Chagall, born Moishe Zakharovich Shagal, was a Russian-French artist of Belarusian Jewish origin. An early modernist, he was associated with several major artistic styles and created works in virtually every artistic format, including painting, book illustrations, stained glass, stage sets, ceramic, tapestries and fine art prints.
_________________
Tickets for this masterpiece of a film are available with
free booking online
or, alternatively, by calling our Box Office at (01) 231 2929.