Monday Night Cinema Spring 2020
06 December 2019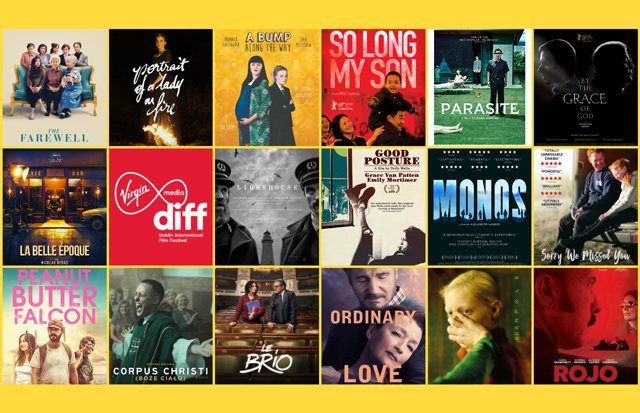 Our new season is bursting with films for all tastes, with titles from Ireland, the UK, the US, Poland, France, Colombia, China and many more besides. There's even a film festival screening to look forward to!
Here's a look at what's coming...
___________________________________
★★★★★ Irish Independent ★★★★★ Washington Post
The Farewell is a humorous and moving story of intergenerational family dynamics.
★★★★★ The Irish Times ★★★★★ The Observer
Monos is a powerful, beautifully surreal film with a pulsating soundtrack and an immersive visual style and mesmerising experience for the viewer.
★★★★ The Irish Times ★★★★ The Guardian
In her feature debut, Dolly Wells crafts a charming, contemporary, sharp-witted comedy in a tale of two women whose eccentricities unexpectedly draw out change and growth in the other.
★★★★ The Irish Times ★★★★ The Telegraph
Part mystery, part thriller, Rojo is a disarming allegory simmering with malevolence, about middleclass society turning a blind eye to the brutality of an emergent dictatorship.
★★★★★ The Telegraph ★★★★ The Irish Times
Acclaimed French writer/director François Ozon returns with an absorbing true story and topical examination of one Catholic Church abuse scandal.
★★★★ The Irish Times ★★★★ The Observer
This classic adventure tale worthy of Mark Twain, is an inspiring and uplifting folk story that celebrates the friendship of three unexpectedly kindred spirits.
★★★★ The Guardian
This intimate portrait of a marriage weathering a storm, reflects on love, relationships and life's demands - a relatable, bittersweet story of ordinary people.
★★★★★ The Guardian ★★★★ Variety
Post WWII, two young women struggle to rebuild their lives among the ruins. Visually vibrant, Beanpole examines female resilience, trauma, hope and humanity.
On her first day of university, Neïla clashes with controversial law professor Pierre. Tainted with racial slurs and a following a viral scandal, Pierre is given once chance to redeem himself.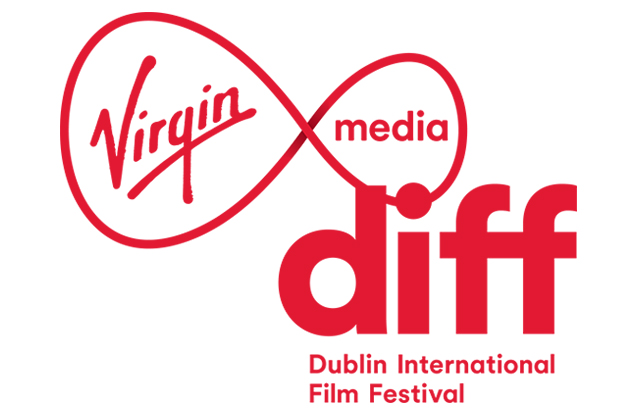 We're delighted to host a very special screening as part of this year's festival. Full details of the screening will be announced in the New Year so keep an eye on our website and social media for the announcement!
★★★★★ The Irish Times ★★★★★ The Guardian
Ken Loach's (I, Daniel Blake) latest searing drama explores the consequences of zero-hour contracts for an overstretched family.
★★★★ The Guardian
Inspired by real events, 20 year-old Daniel wants nothing more than to become a priest but his violent past prevents him from applying to the seminary.
★★★★ Sunday Independent ★★★★ The Irish Times
A charming and authentic Derry-set film about family and the unexpected challenges life throws at us all.
​★★★★★ The Guardian ★★★★★ The Independent
Furiously opposed to the idea of marriage, Héloïse refuses to pose for a wedding portrait in this beautiful period drama.
★★★★★ The Irish Times ★★★★ The Guardian
In this suspenseful black comedy, Ki-woo is provides private English lessons to the teenage daughter of a wealthy household. But it isn't' long before he devises a plan to use this opportunity to his family's best advantage.
★★★★★ The Irish Times ★★★★★ The Telegraph
This psychological thriller, shot on 35mm black-and-white film, uses hypnotic sound design combined with otherworldly imagery.
★★★★★ The Guardian ★★★★★ Financial Times
Set in China over three decades from the 1980s, So Long My Son traces the lives of two families adjusting to the social and economic changes in their homeland as the years pass.
A disillusioned Victor finds his life turned upside down when he meets entrepreneur Antoine who offers Victor a re-enactment service that allows customers to relive any era of their choice.
___________________________________